Winter 2017:
To fit my changed cockpit I had to rebuild my old Eye-Brows and build new ceiling and FWD Drip Tray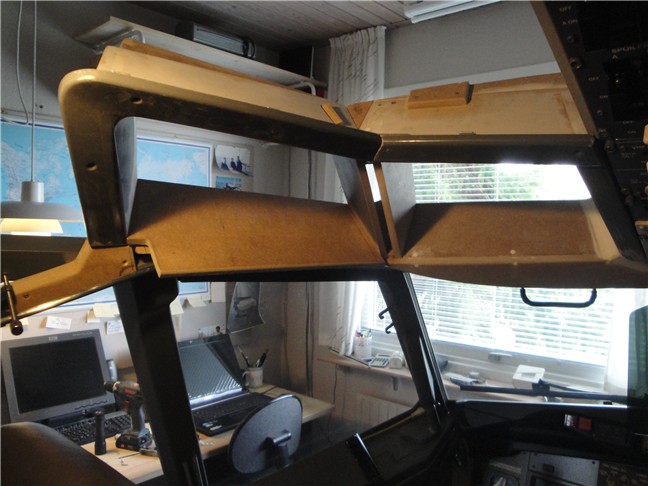 Eyebrows under construction. In my opinion one of the most difficult elements of the cockpit to build. You canīt make a drawing in advance but have to build it up piece for piece on the cockpit. It means many steps per day to and from my work room.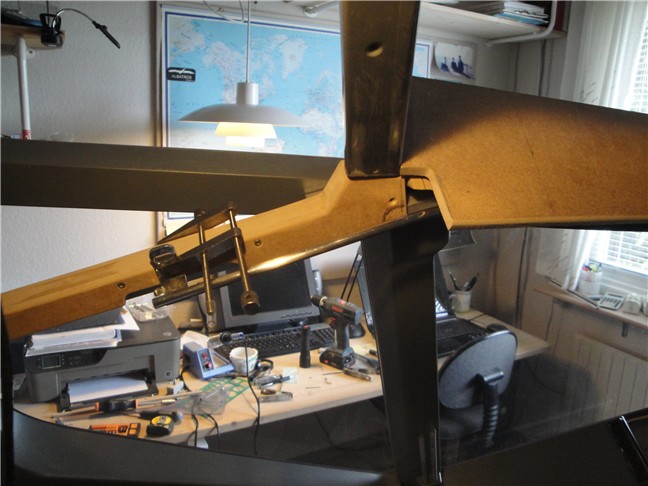 Detail of the upper guide rail liner for the FWD side window and rail for sun visor.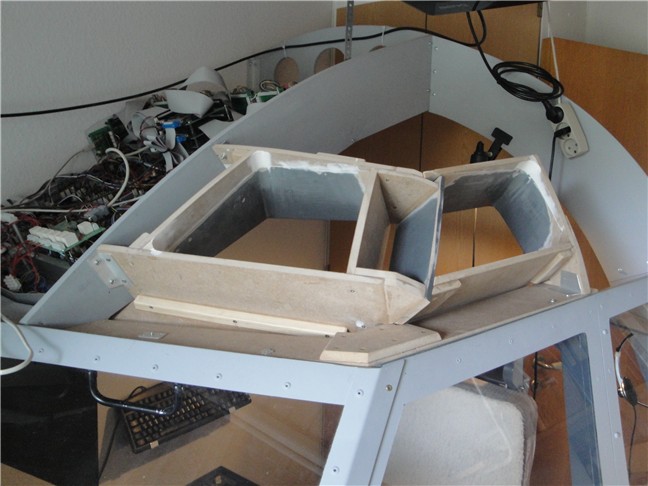 Less than the half part of the old eyebrows could be reused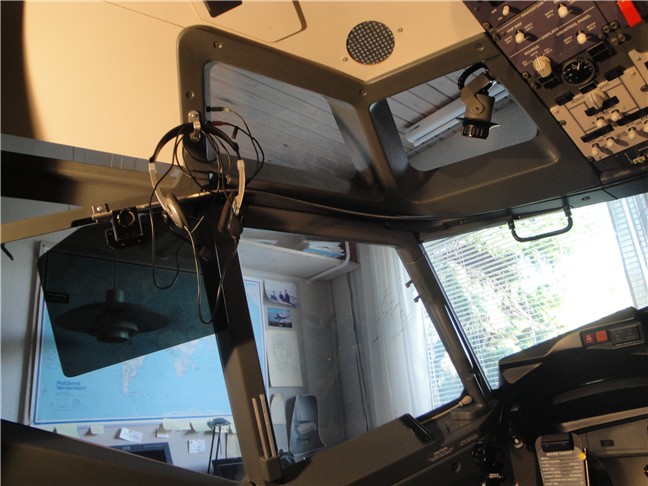 Rail for the sun visor is nearly hidden by the Eyebrows.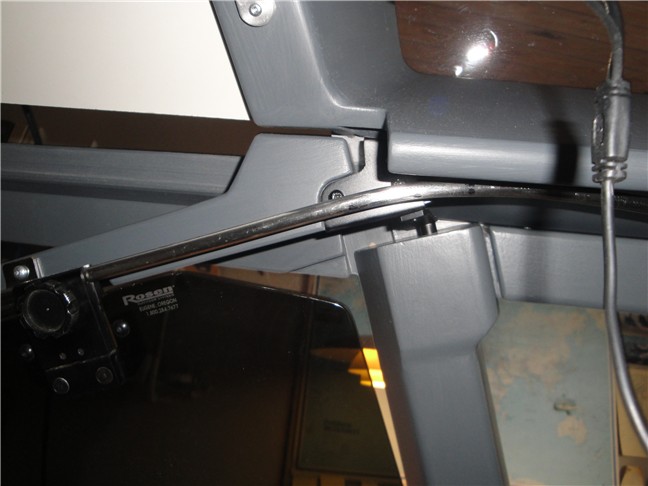 Close up of the upper window guide rail and some of the window open/close mechanism. Only dummy I canīt open the window.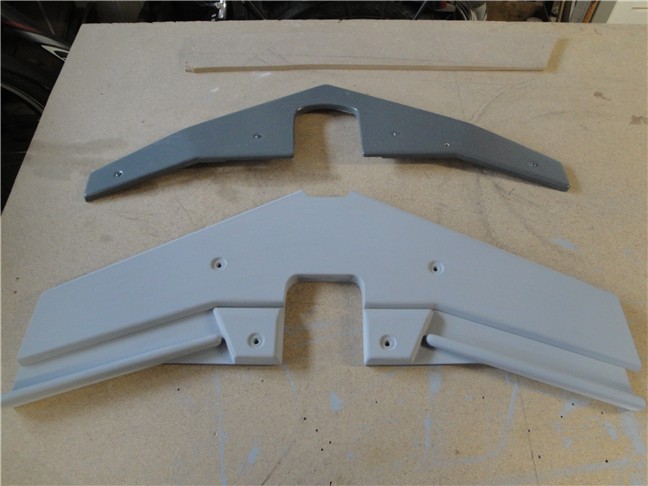 New Drip Tray. The dark grey is the old one.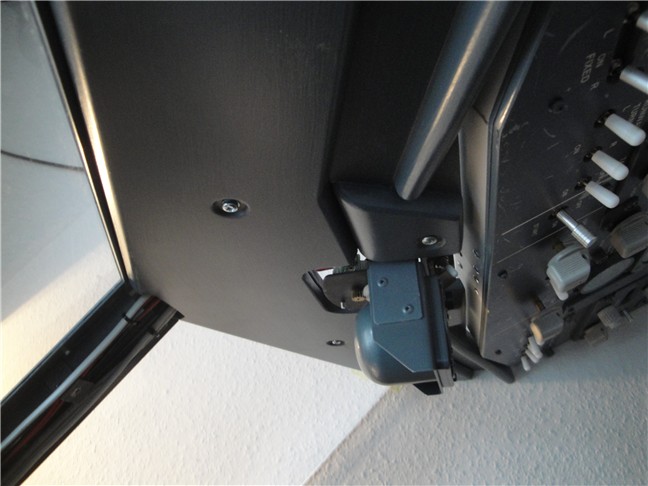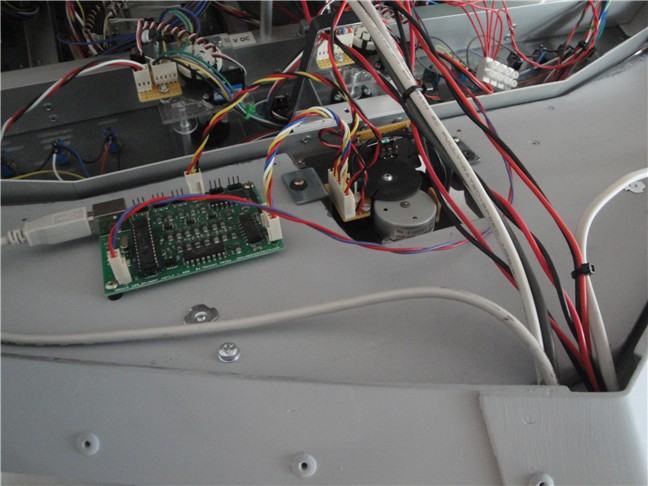 Upper side of the Drip Tray. Fortunately no condensed water in my cockpit ( - :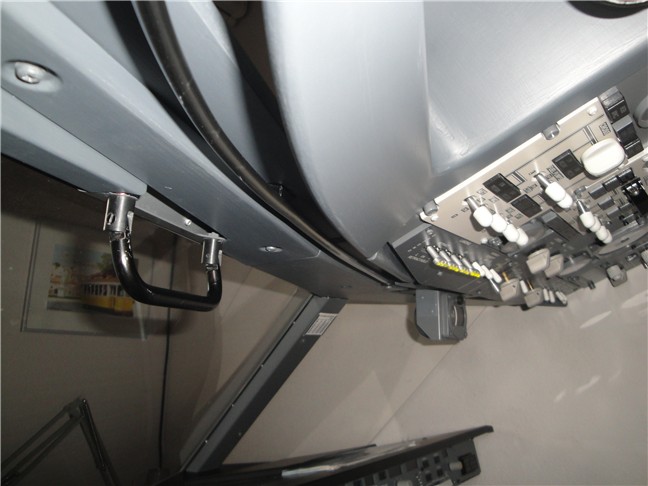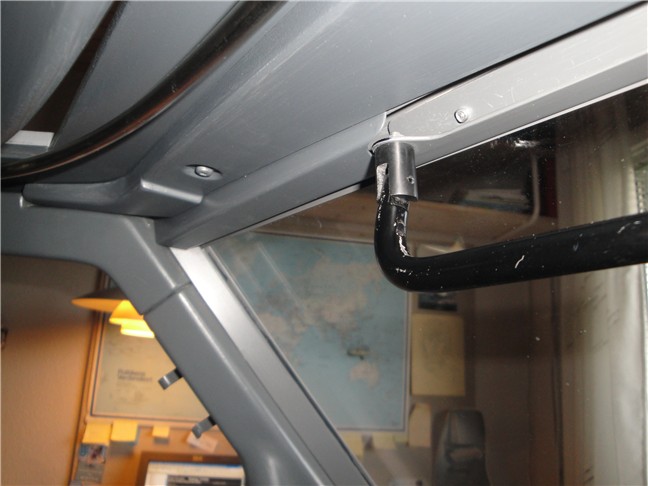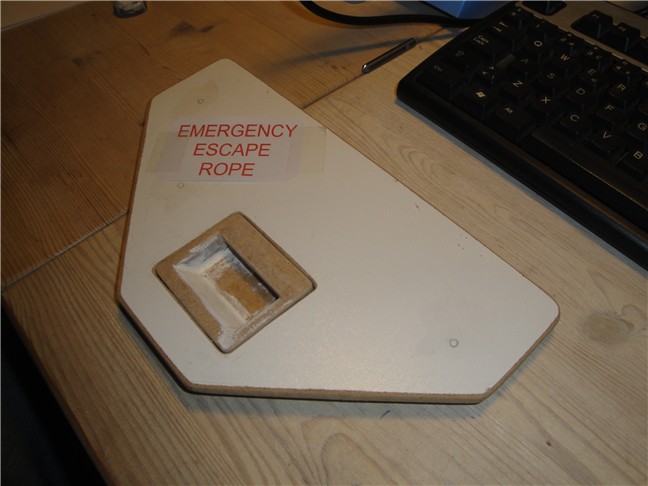 Door for escape rope stow

Valve for fresh air.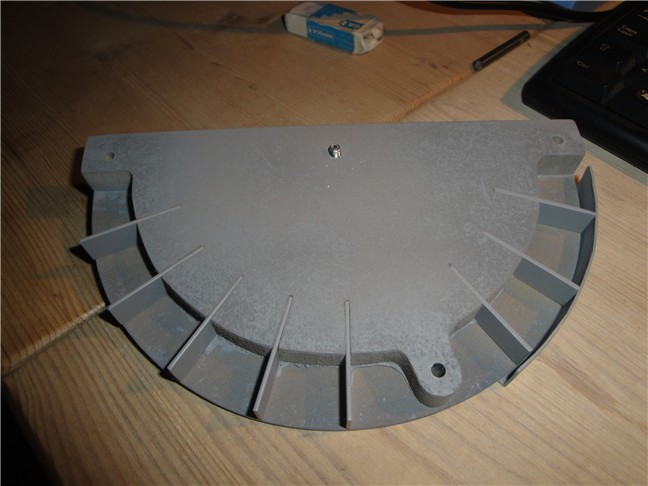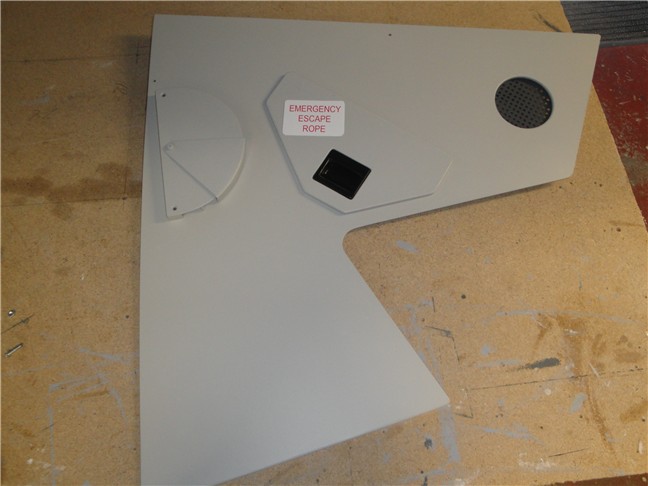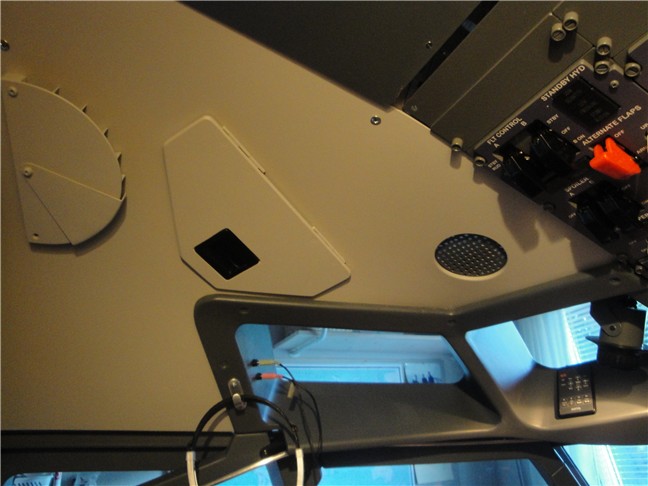 The finished ceiling. Escape Rope door can be opened.