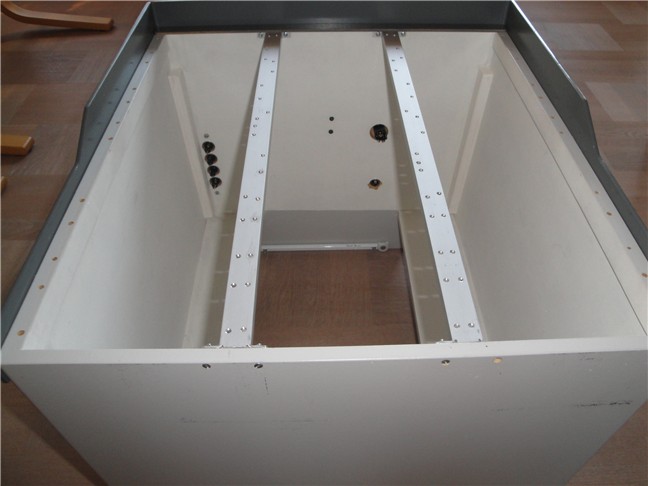 Bay is build of 10 mm MDF. Mounting rails alu. U-profile10x20 mm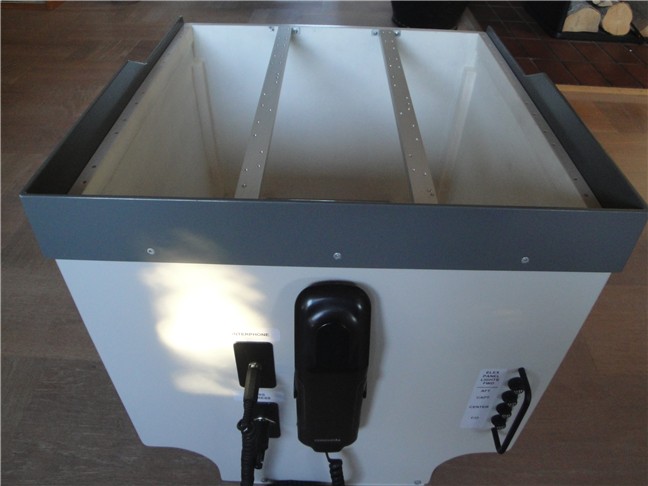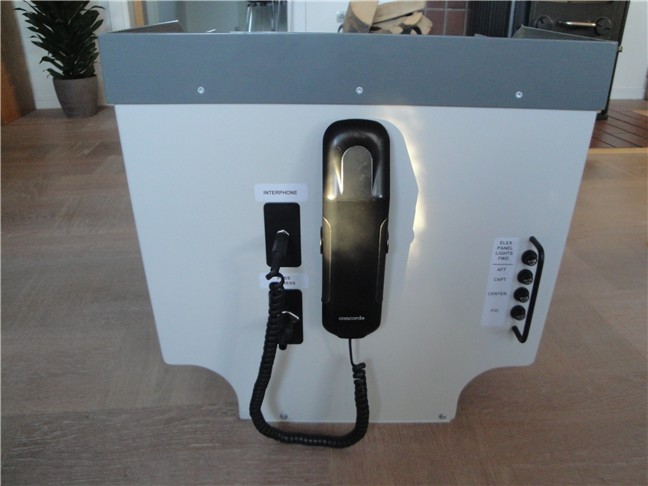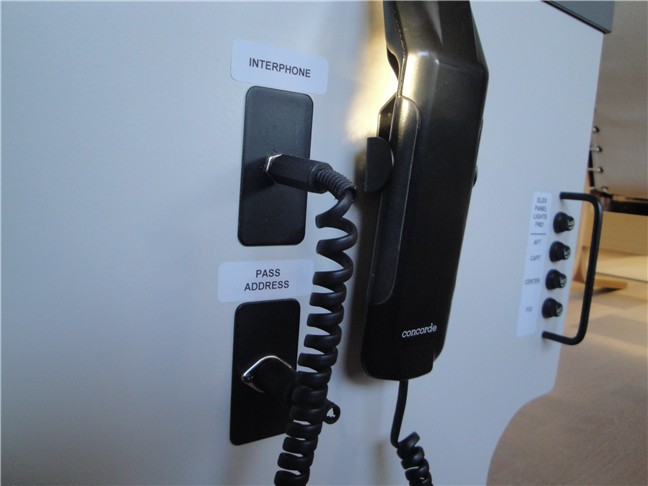 Interphone (dummy)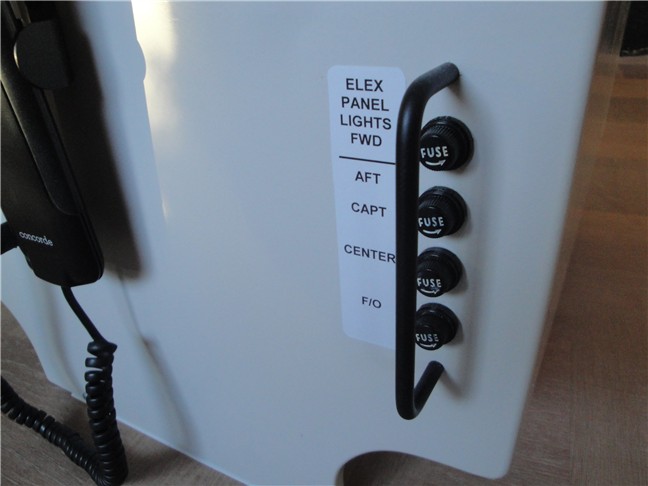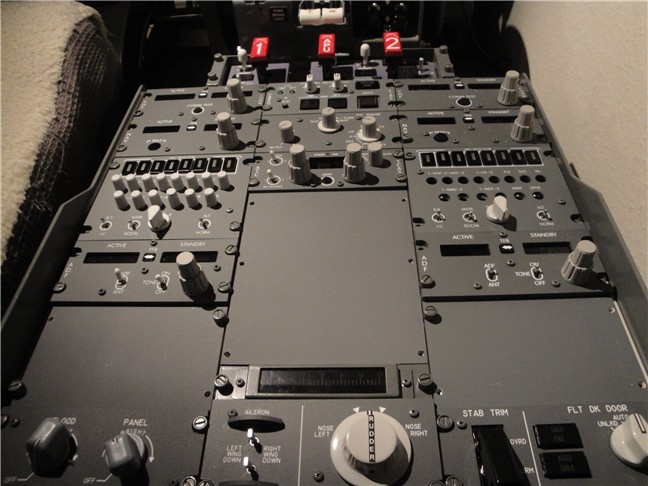 Dec. 2013 Pedestal Bay equip with VHF 1, NAV 1, ADF 1 and ATC-modules from Opencockpits. Number 2 radios (dummy) and the other panels are also from OC. Cargo Fire, Rudder Trim, Stab. Trim and Light Panels will be working over time.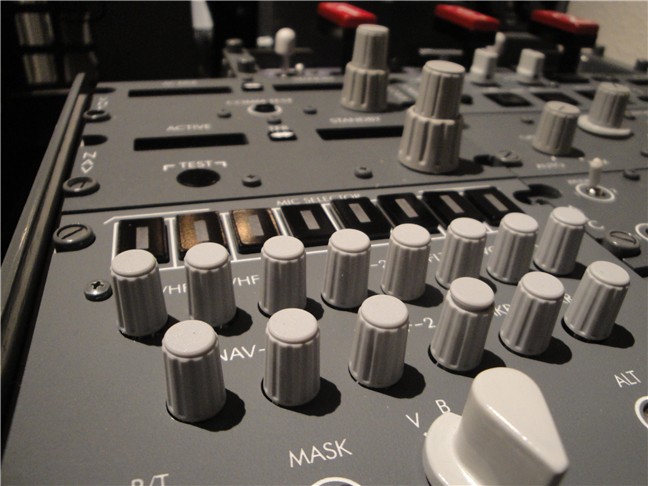 Audio panel (dummy)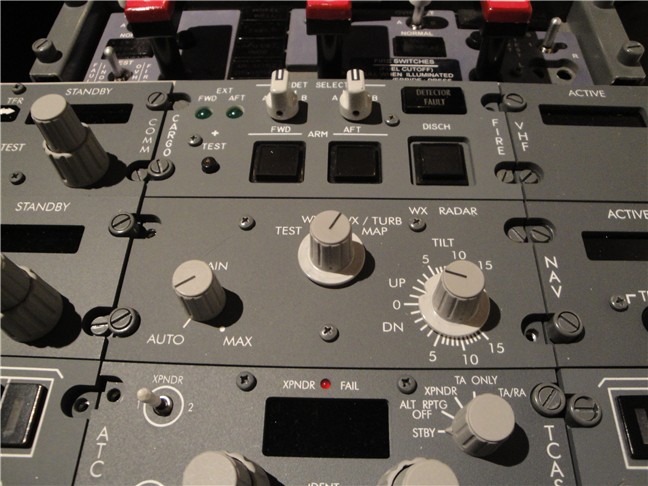 WX Radar panel (dummy)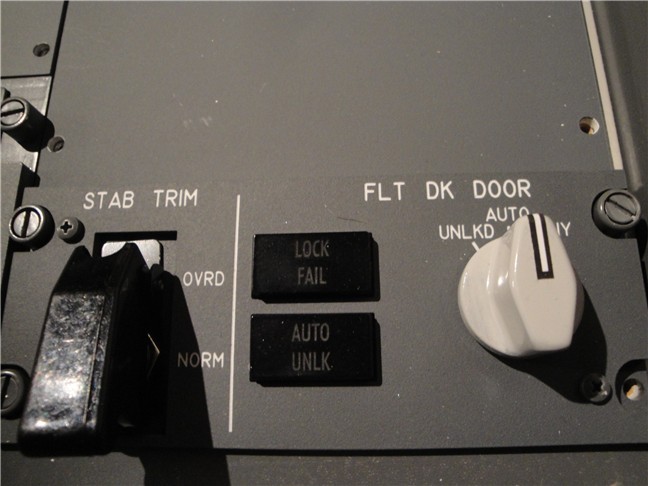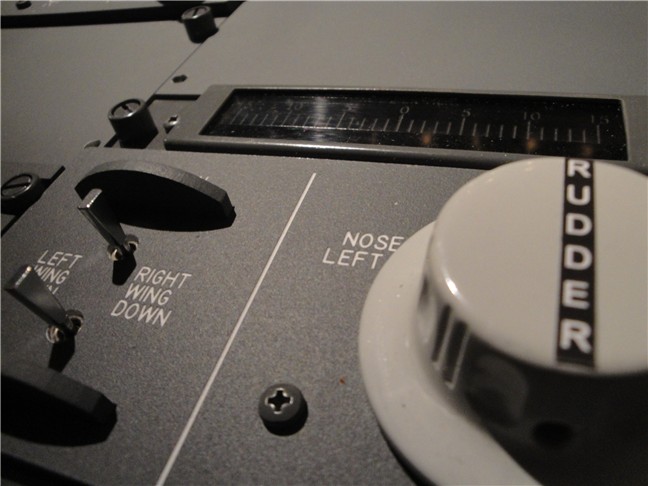 Rudder Trim Panel modified with new home made indicator housing and knob made of wood.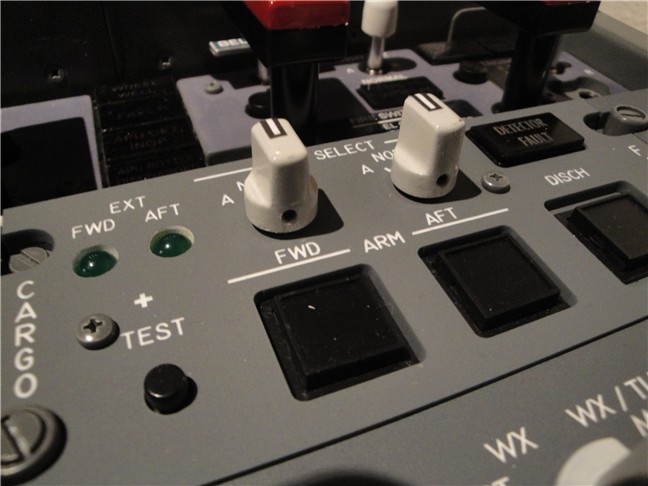 Cargo Fire panel. Knobs are home made of wood (beech)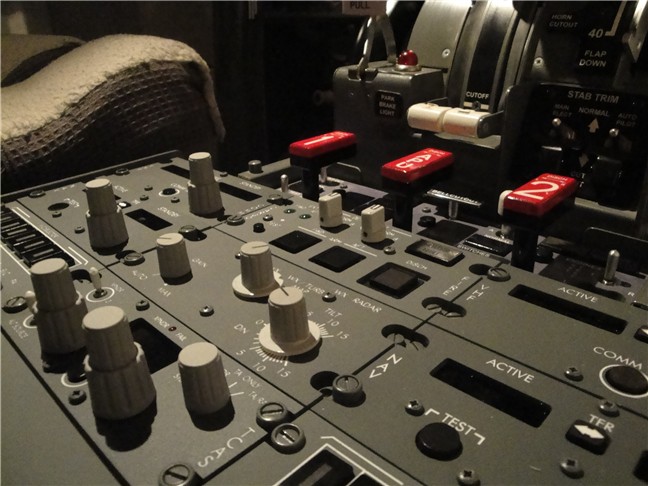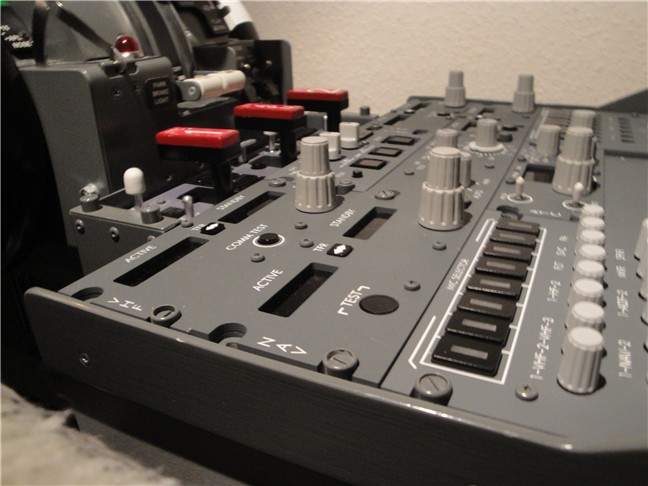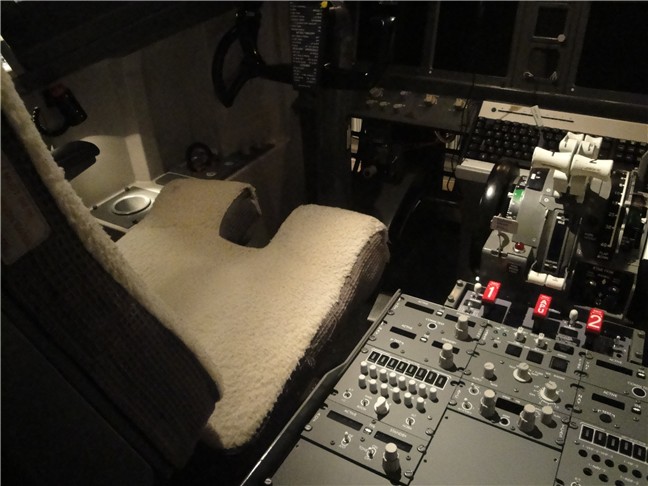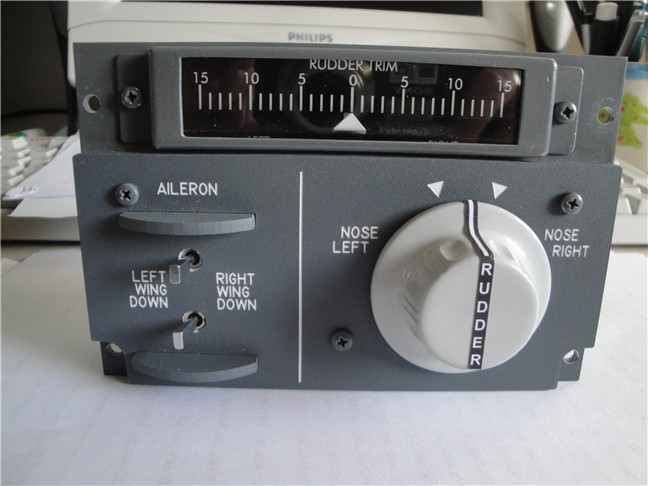 Rudder Trim Indicator working (Mar. 2014)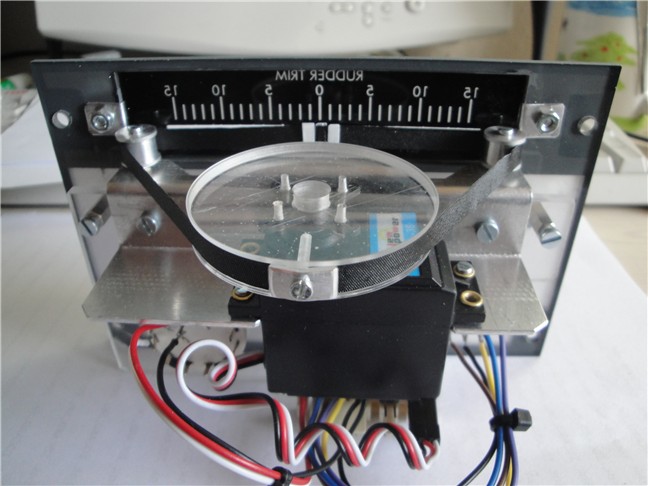 Backside with servo motor and pointer mechanism.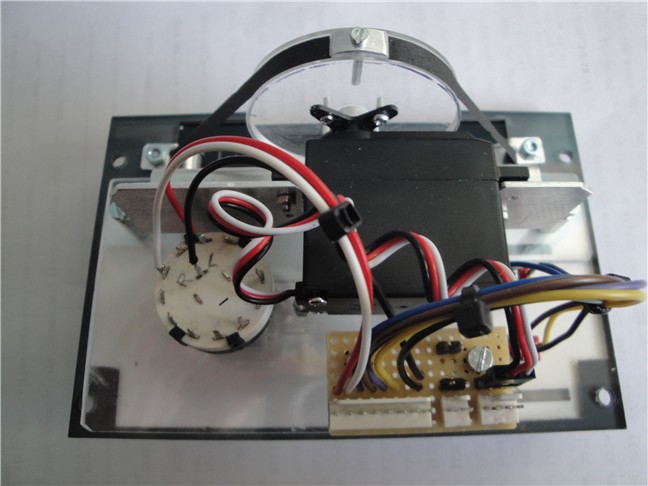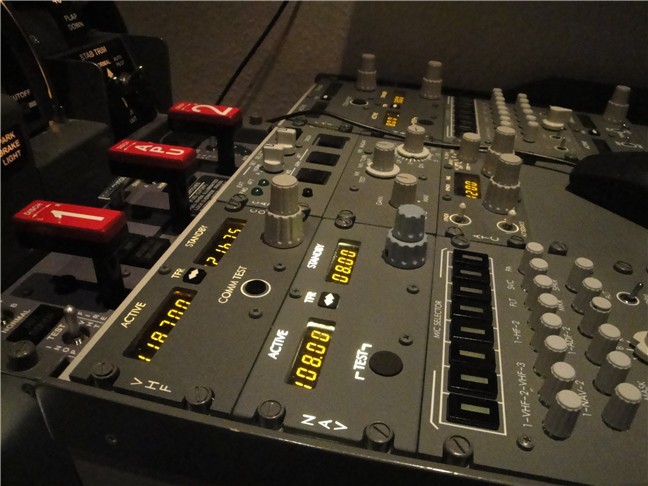 The new NAV radio module from OC. Note the new knob design, rounded edges and warm white background light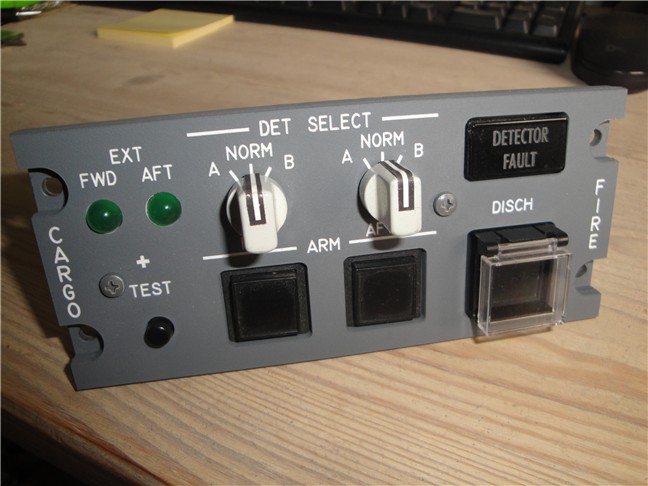 Note the little modification (2017) a protection cap on the DISCH button.
I could only find caps with a round hole so I have to file into shape to fit my square contact.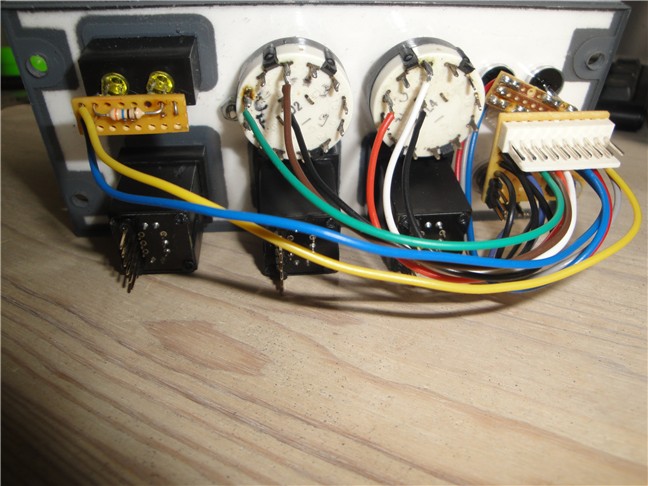 Cargo fire panel from back side.