Flight Simulator Boeing 737NG
Seat Build: 2006 Last update: July 2020
IPECO Pilot Seat scroll down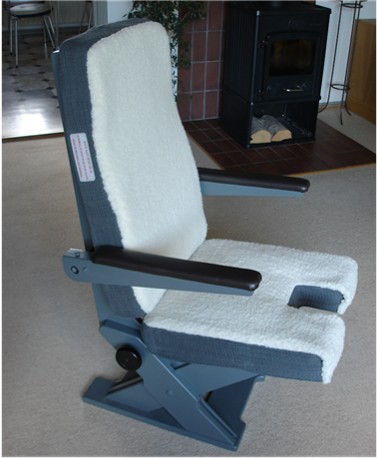 1. Gen. pilot seat.
The seat is build of 10mm MDF-sheets. Some parts are laminated to 20,30 or 40 mm thickness.
In fact the armrest is a little weak it will better to use plywood or metal here.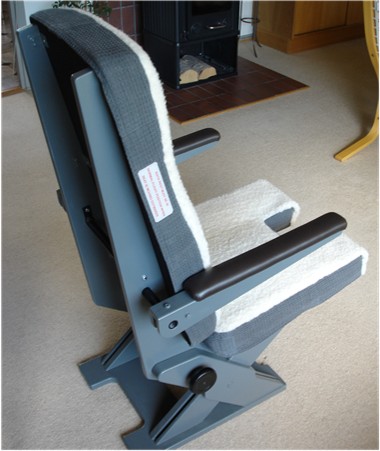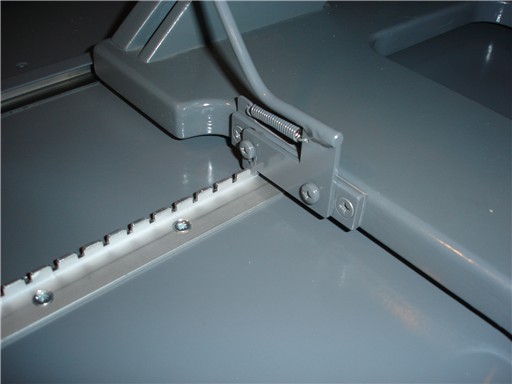 Seat travel 190 mm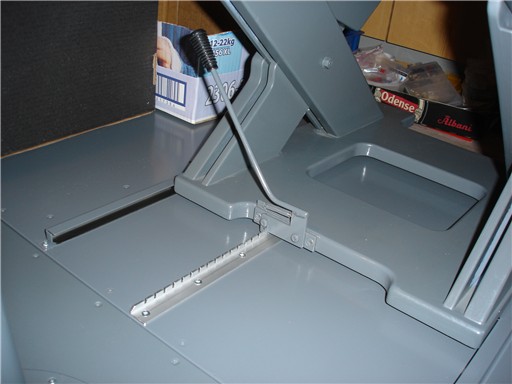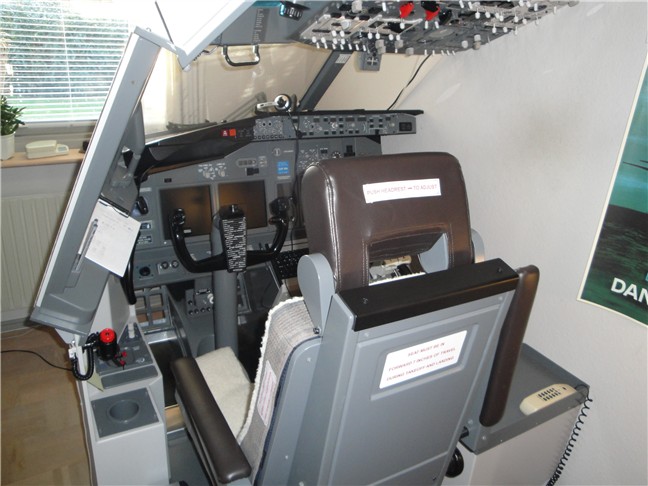 2012. Seat after modifying to NG-style. The backrest is shorted and the adjustable headrest is added.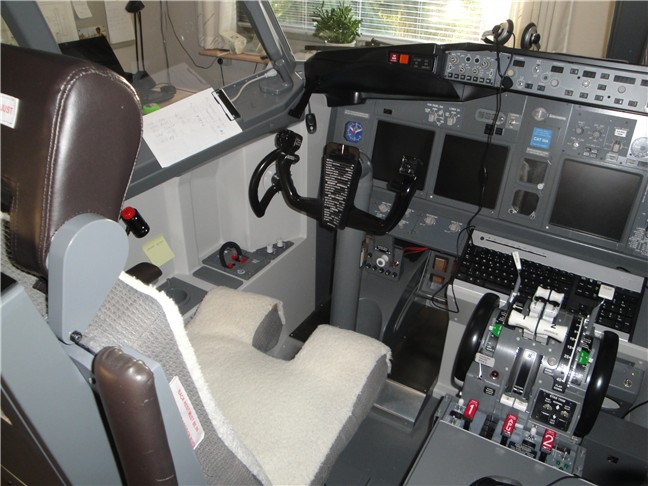 The headrest with imitation leather like the arms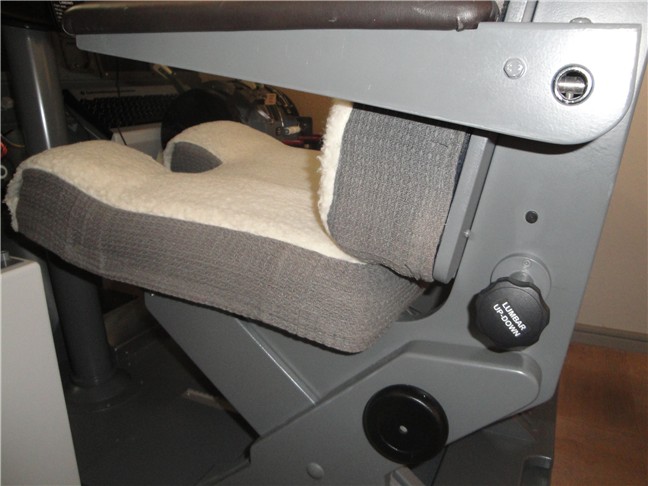 Lumbar is adjustable up-down about 70mm and in-out 20mm.
J-Rails 2018
For a long time I have looked for for a solution to move the seat sideways so it is possible to enter the seat with the pedestal bay in centre position.
I found some very realistic J-Rails from Simujabs in Spain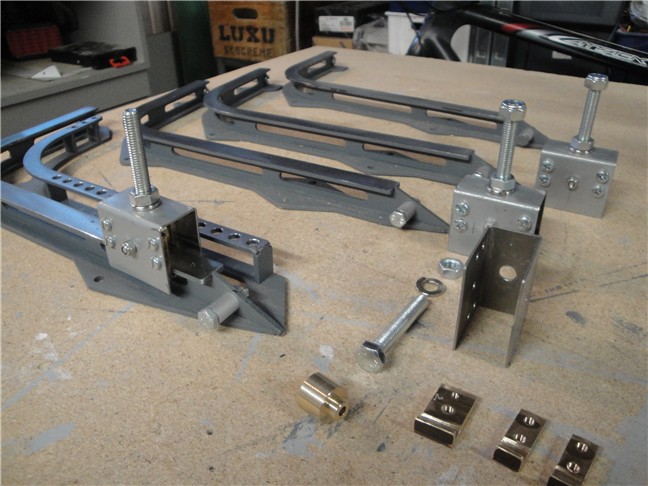 J-Rails and the home made bogies.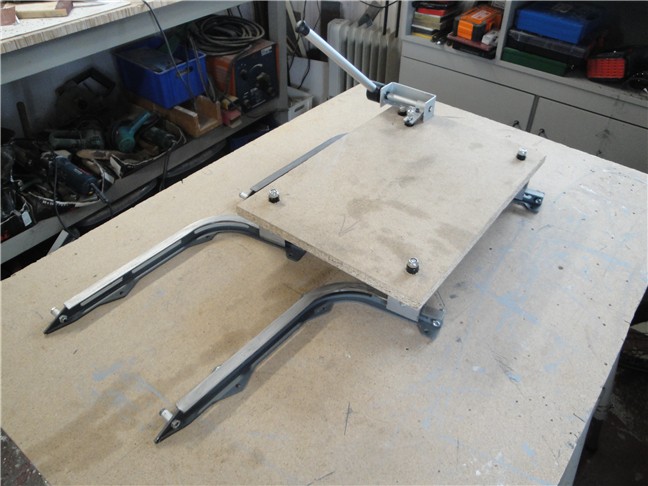 Test mounting of the J-rails, bogies and the home made lock system.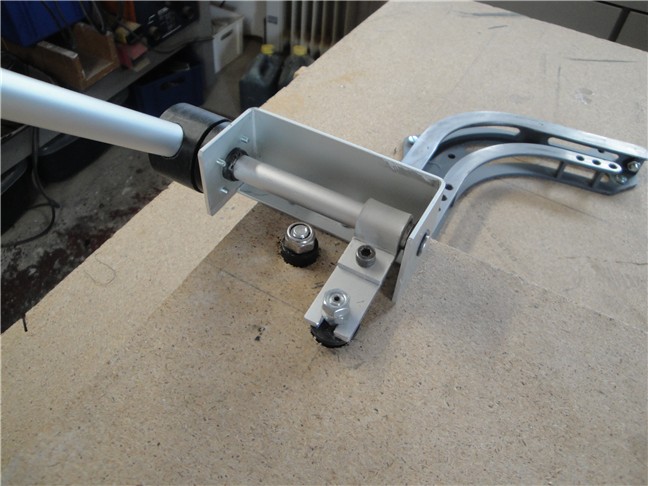 Seat lock made in alu. and nylon. A spring press the lock pin to the lock holes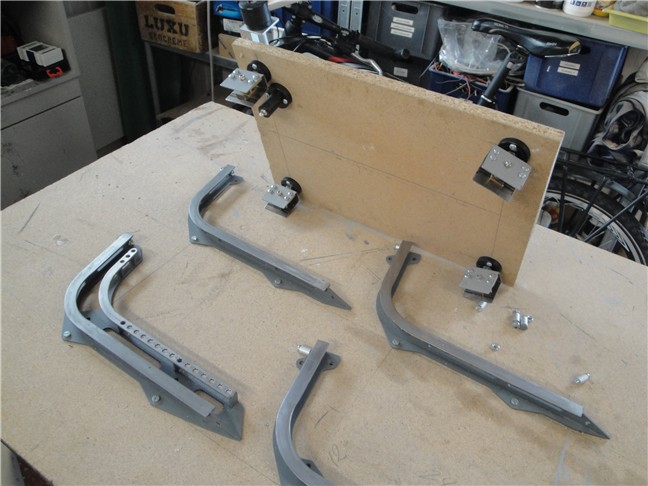 The position of rails, bogies and lock pin must be very accurate and after some small adjustments the system worked well.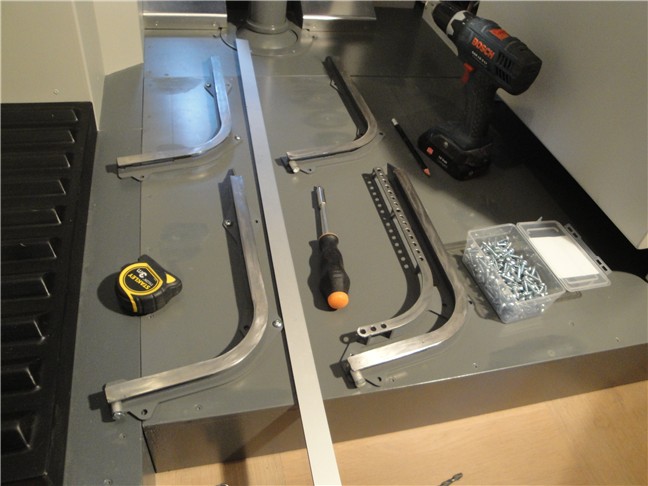 Old rails removed and ready to mount the new one.

The mounting holes in the rails are 6 mm. I have used 5 mm screws to have some space for fine tuning.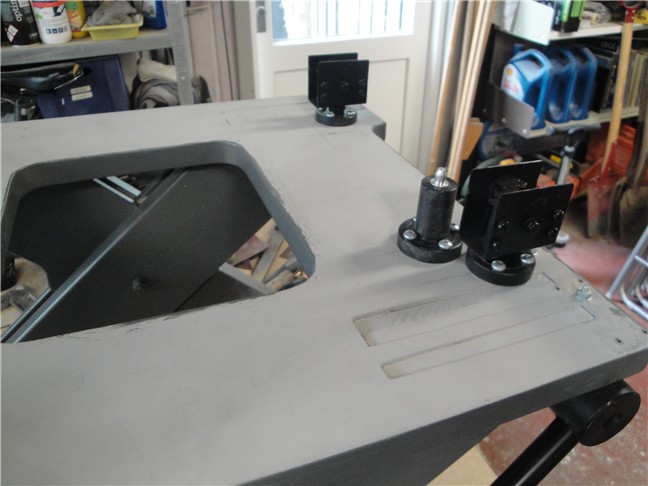 Bogies and lock system mounted under my old seat.
My seat has therefore become 5 cm. higher and that means I now can see out of the windows without sitting on a cushion.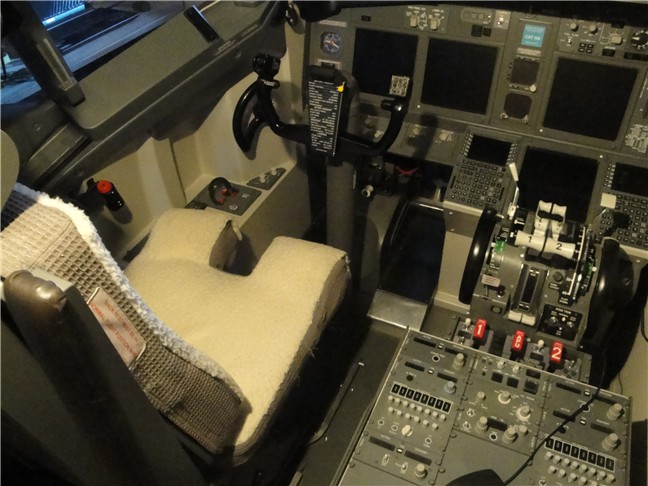 Now there is room enough between seat and pedestal bay to enter the pilot seat.
IPECO Pilot Seat June 2020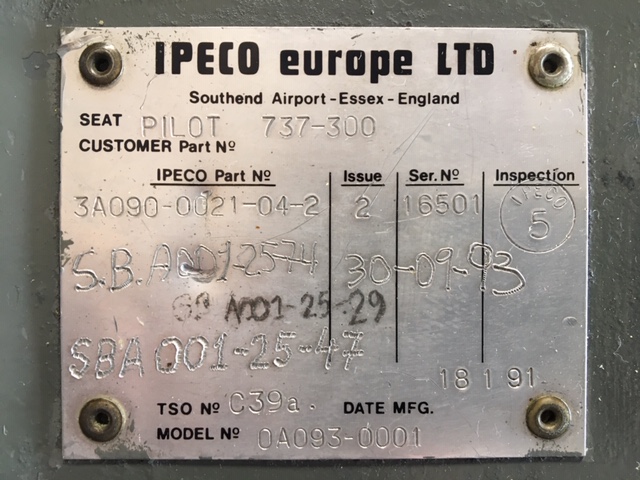 According the type plate the seat was made for a Boeing 737-300 in 1991.
The seller swiss-sim told me the seat was removed from a Boeing 737-4YO serial number 24469. This plane flew first time 10/07/89 and delivered 25/07/89 to Asiana Airlines. Later 2004 Turkish Airlines and at last 2007 Adam Air with registration PK-KMD. The plane was 24 year old when scrapped.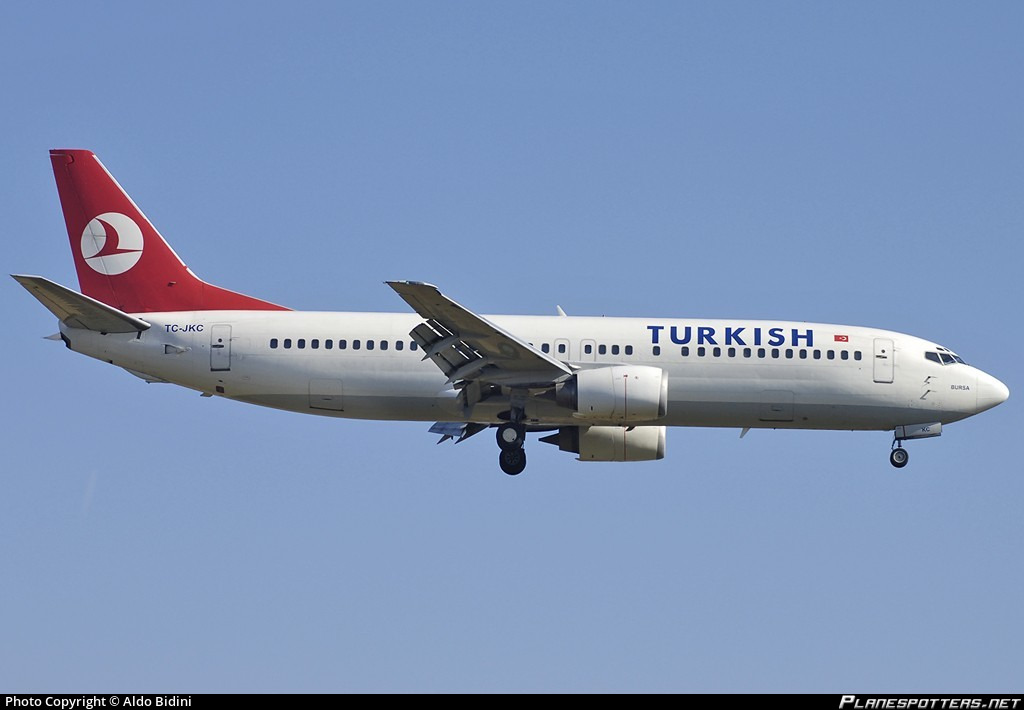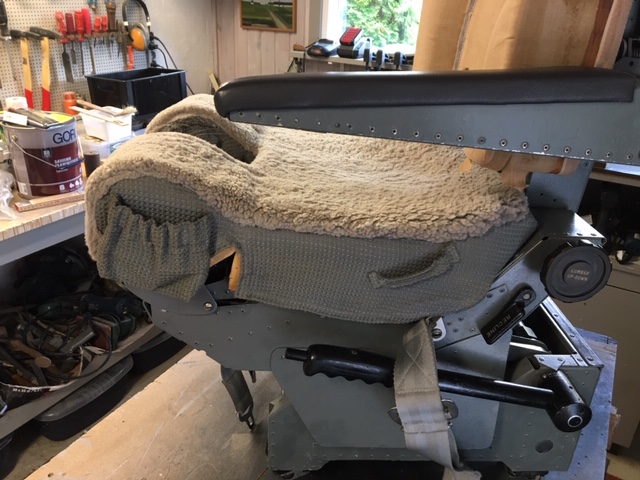 Sheep skin on the backrest was missing so I have ordered new sheepskin covers for backrest and seat.

Seat with new hook & loop self - adhesive bands. Mechanical the seat was in good conditions. I have only repaired a broken spring and made some missing nylon bushings. (left knee pads)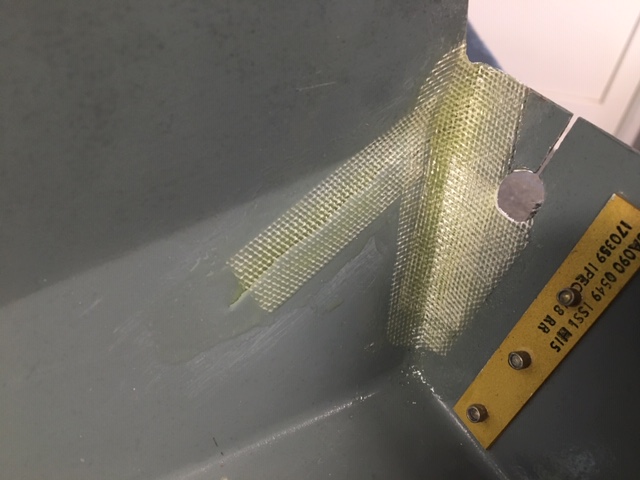 The thin cover on back side of the seat had some cracks which I have repaired with epoxy.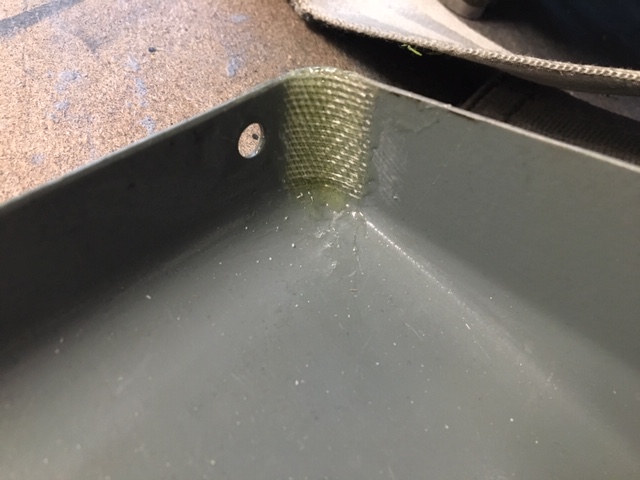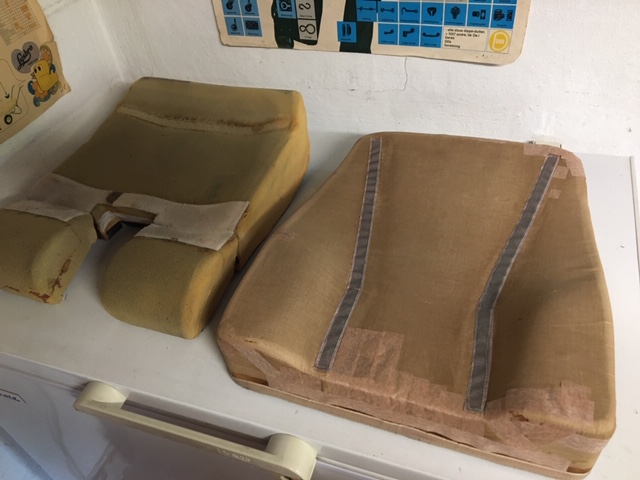 The cushion was in bad conditions and have got some first aid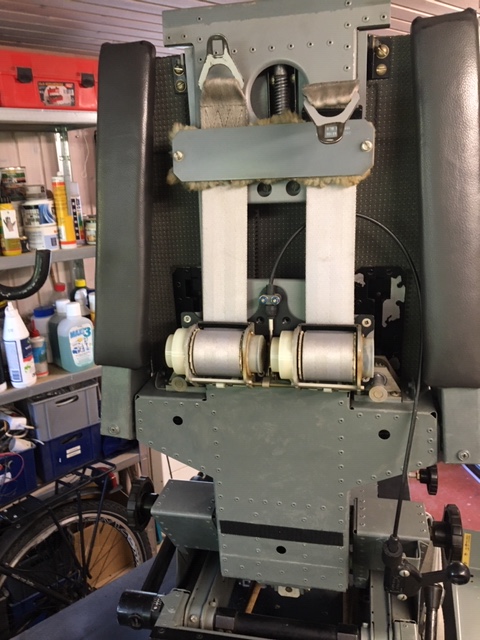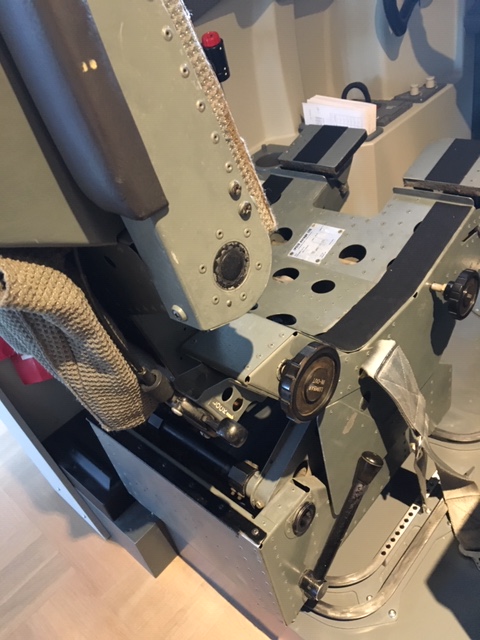 luckily the IPECO seat fits my J-rails from Simujabs.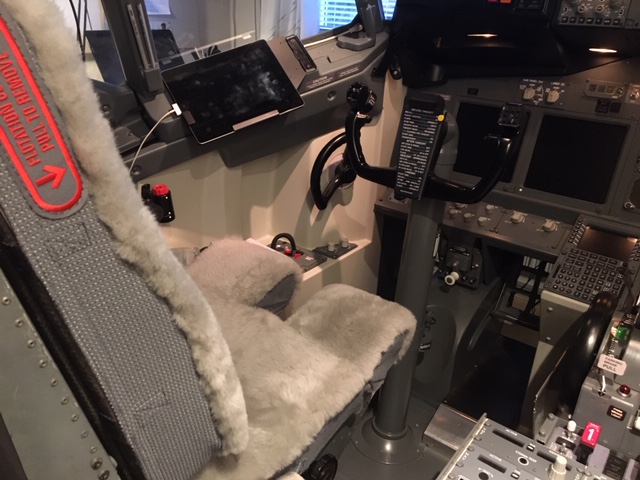 The new sheepskin covers from Generation Global NZ
Head rest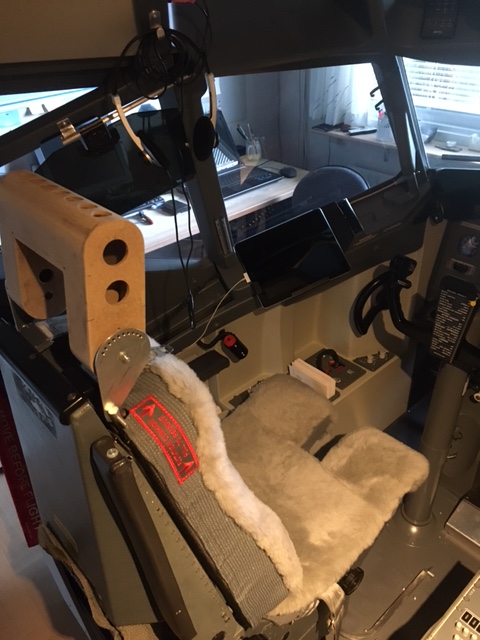 Head rest made of 6mm PDF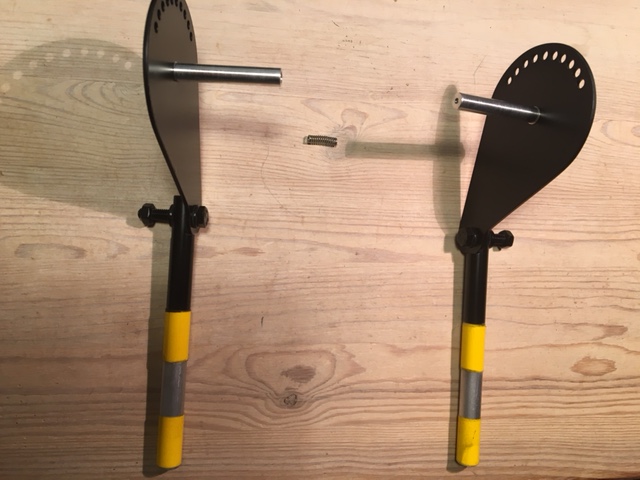 12mm Alu. bars with some tape around to fit the seat 12.7mm mounting holes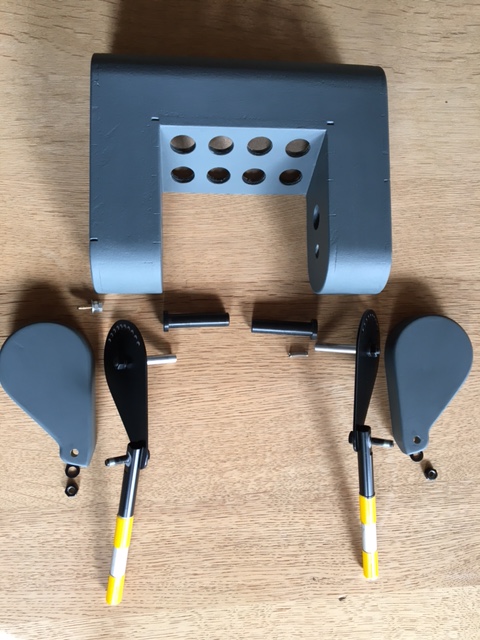 All parts ready and painted. Imitation leather cover is missing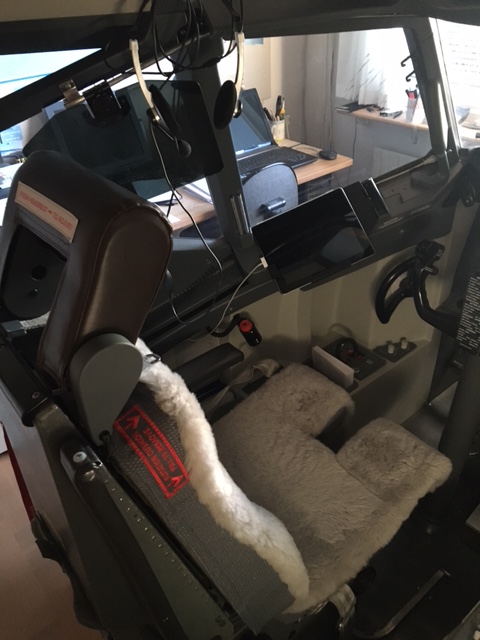 IPECO seat with home made head rest