October 2017:
To make room for the coming aft OH-Panel I started up an extension of my cockpit with aft sidewall and side window.
I decided also to rebuild my old forward sidewall and window to come closer to the real dimension and to fit the new aft sidewall.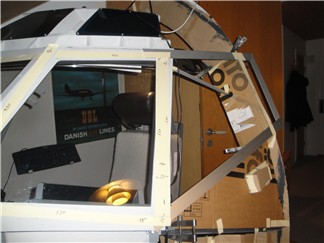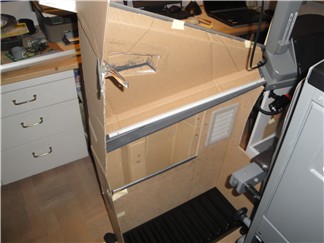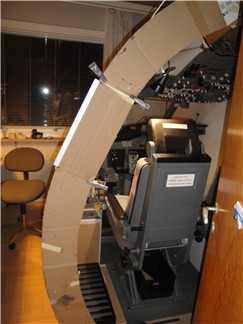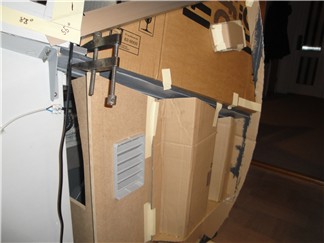 At first I build up the sidewall extension in cardboard and alu. profiles.
To fit the limited space in my simulator room it was necessary to move the main bulkhead about 8 cm ahead. The aft window / sidewall is therefore a little to short.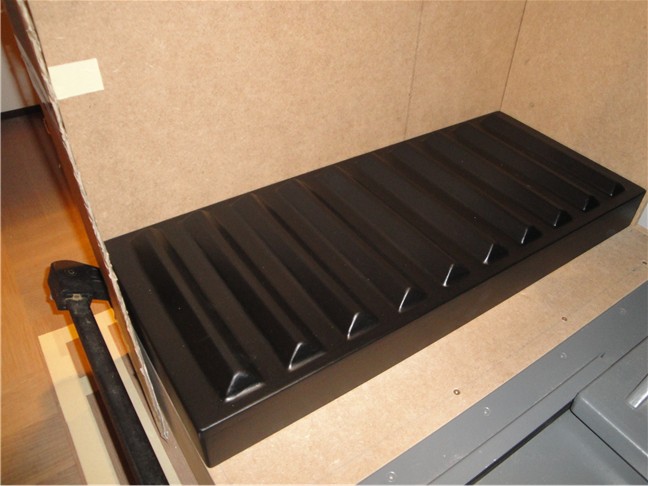 Raceway cover build in 10 and 16 mm MDF. The triangular profiles are standard wood strip 35mm wide and 13 mm high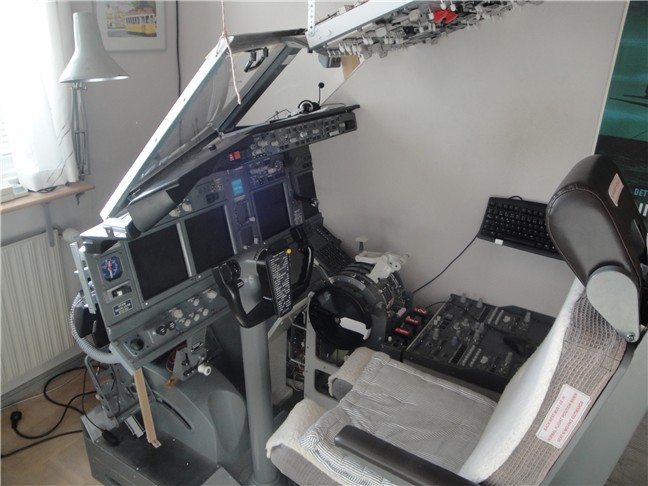 I can still fly in my stripped simulator under the great rebuilding and extension. The windshield and OH-panel are hanging in strips to the ceiling.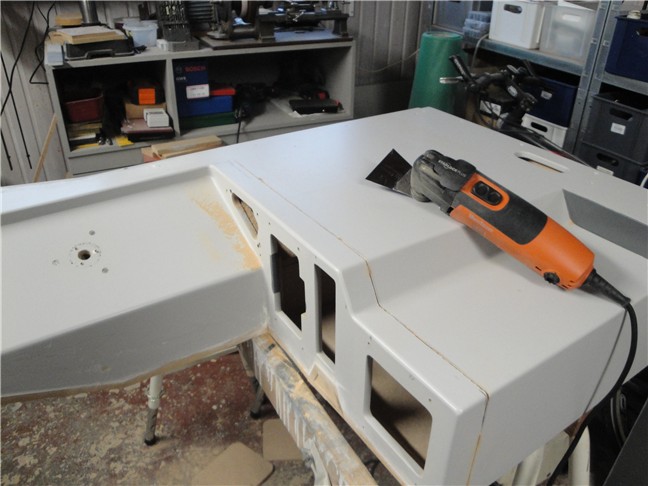 My old forward sidewall under the knife. A Multi Cutter is a fantastic tool for that job.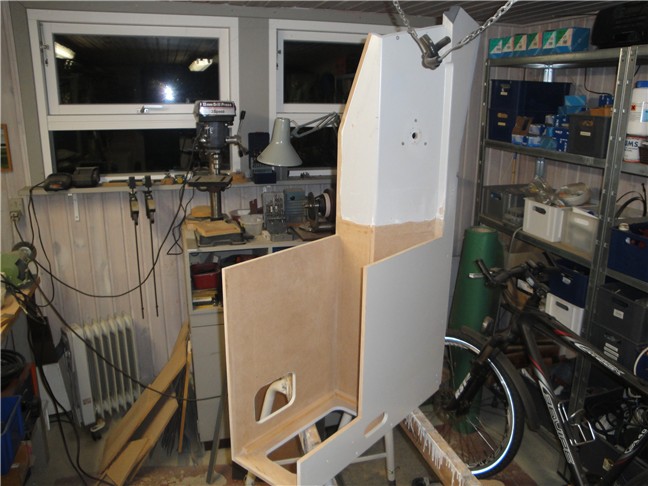 Ready for reconstruction.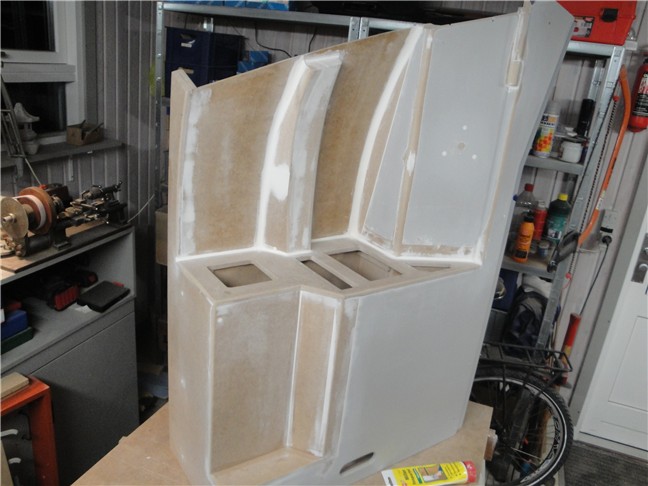 The rebuild Forward Sidewall Liner nearly ready for painting.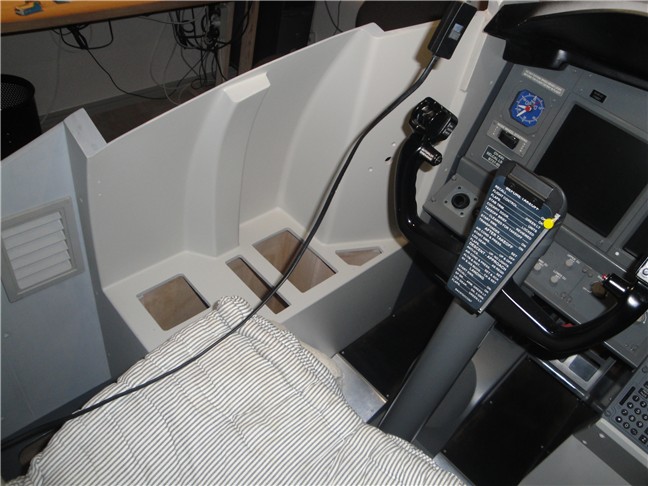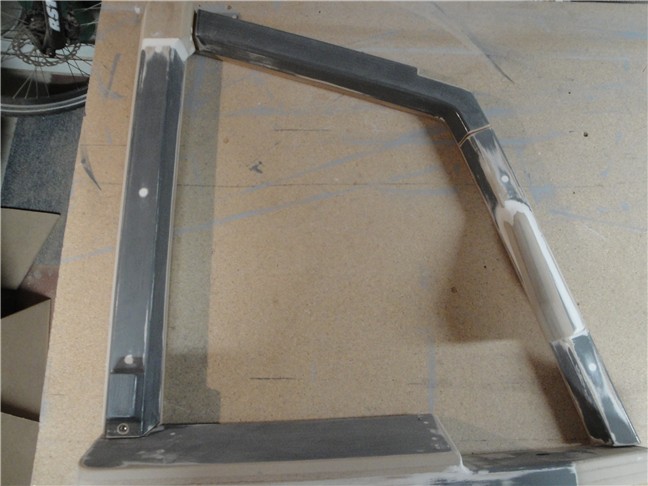 Old window cut in four pieces and ready to be assembled in the right angles and dimensions.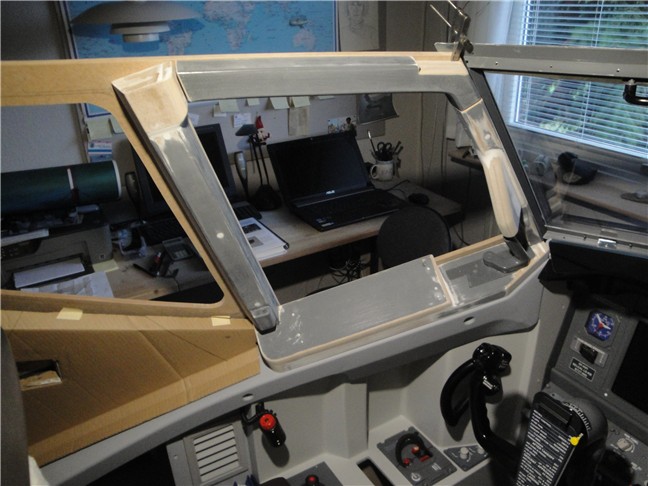 FWD window assembled and test mounted. The Rib Shroud under the window is new build.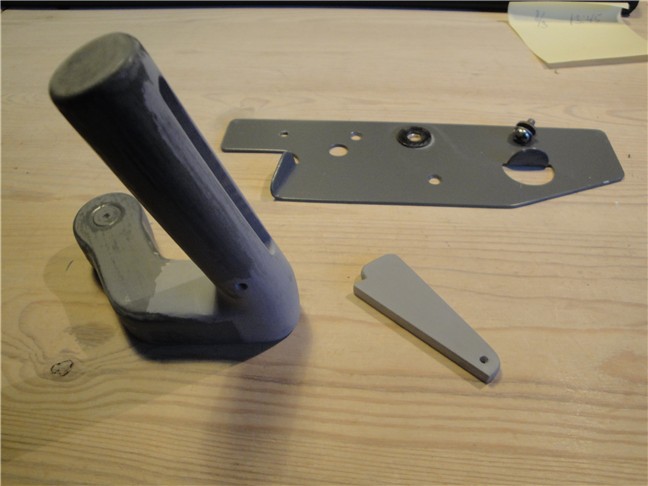 A trigger was added to the window handle.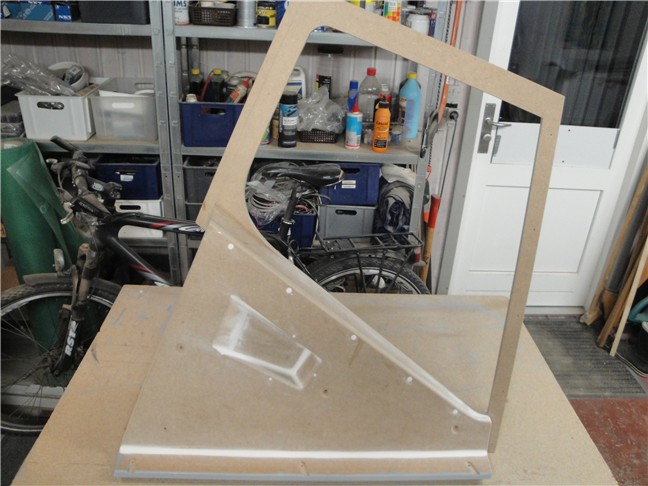 AFT Window Lower Liner under construction.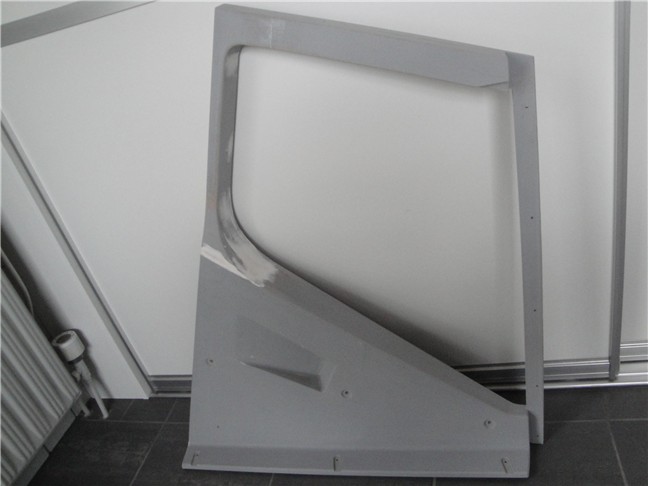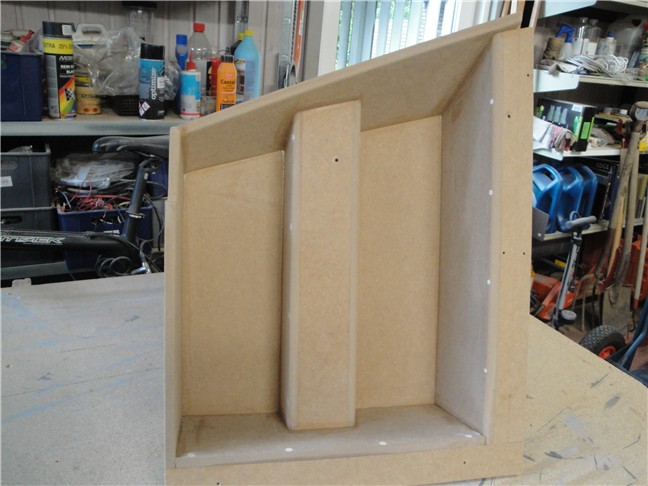 Part of AFT Sidewall Liner in 10 mm MDF and back side in 6 mm MDF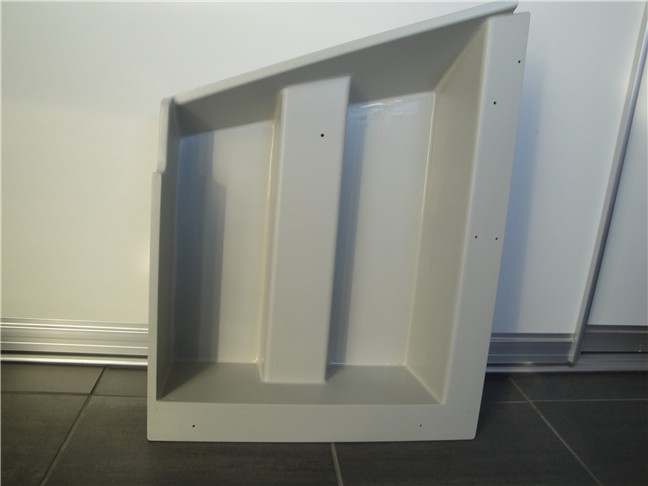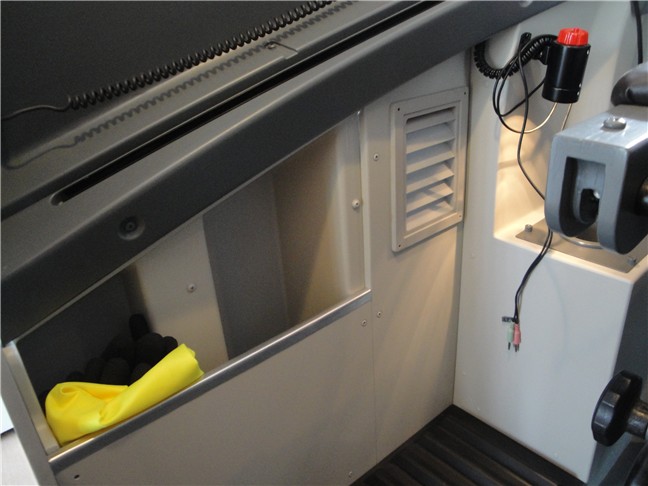 AFT Sidewall Liners now finished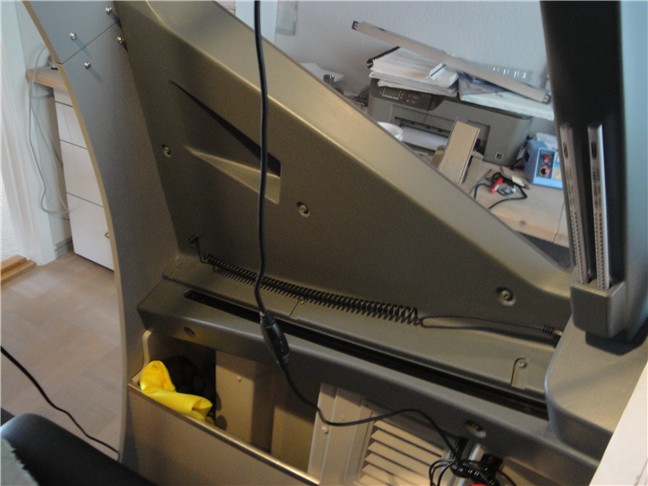 AFT sidewall and bulkhead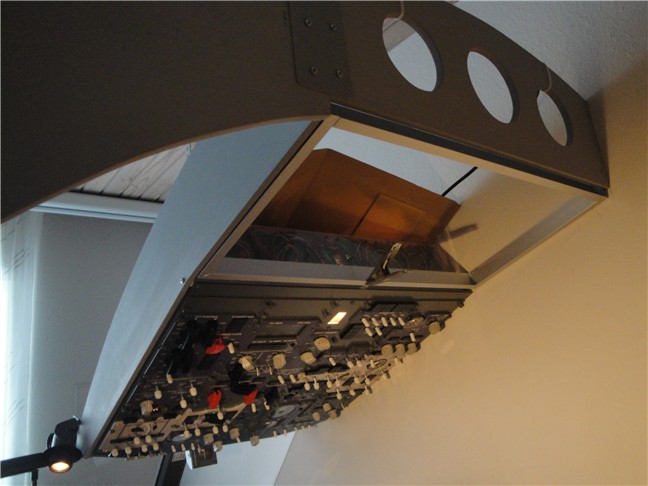 Main bulkhead is also fastened to the wall so it can hold the OH-Panels without any strips to the ceiling.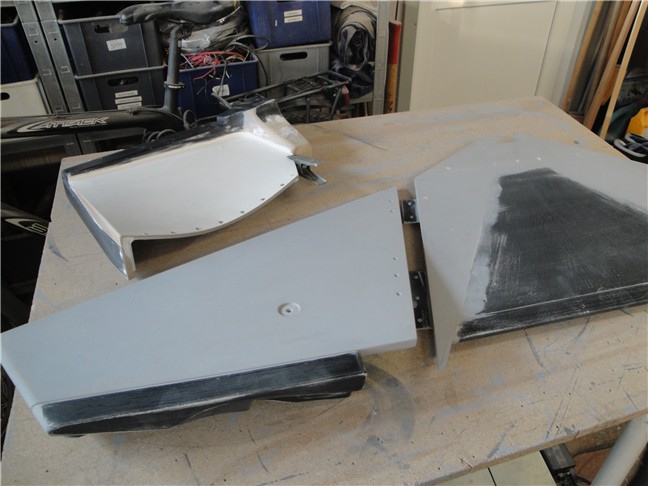 Old glare shields modified to fit the new Windshield position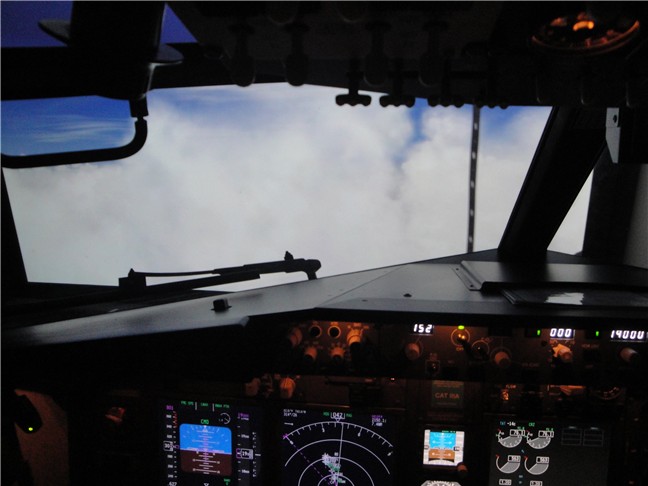 Now much better space for the document pocket on top of the Glare Shield.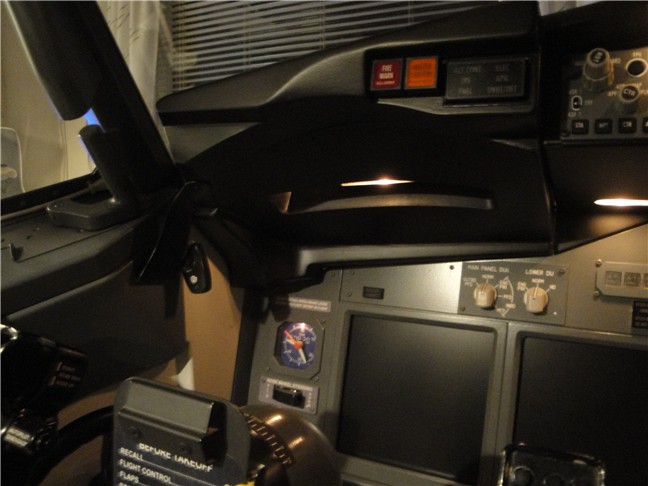 An extra Main Panel light build in to the Glare Wing.