Motorizing of Throttle Levers and other updates scroll down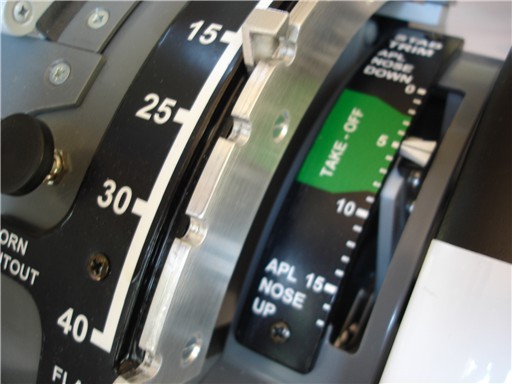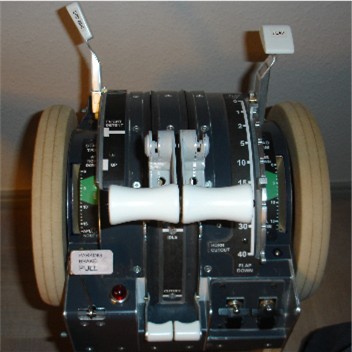 Test assembling before painting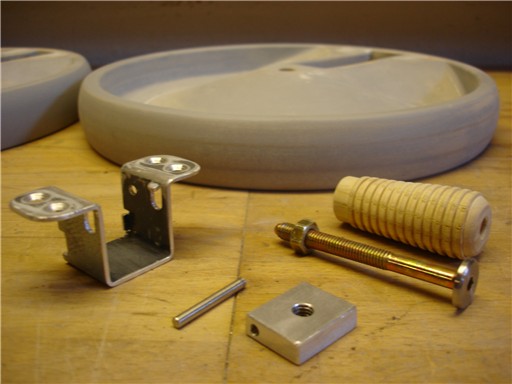 Trim Wheels 3x10mm MDF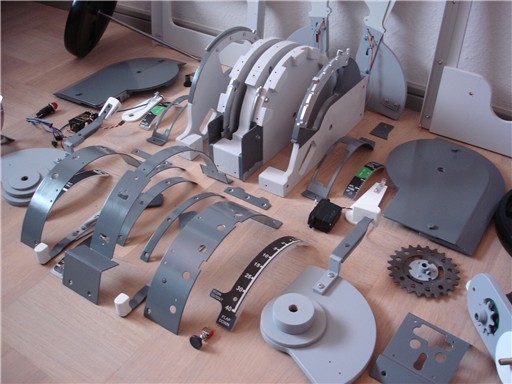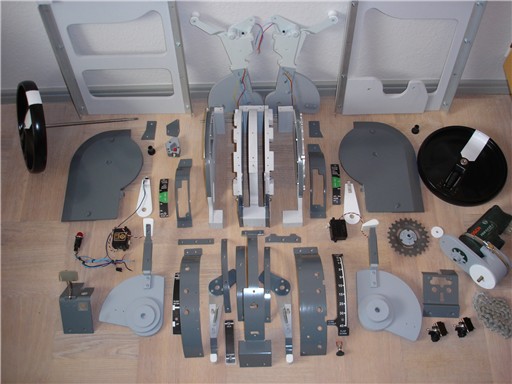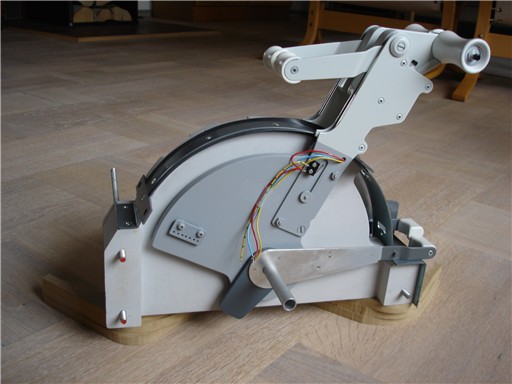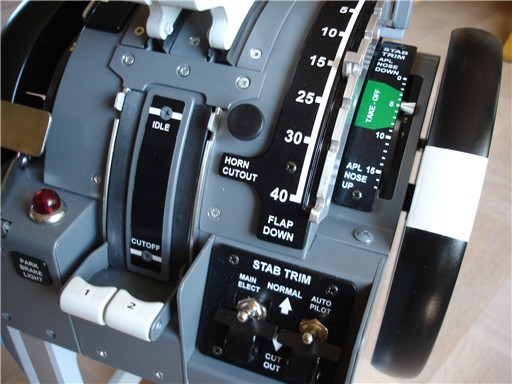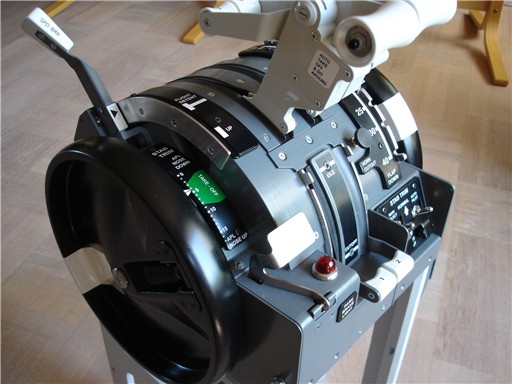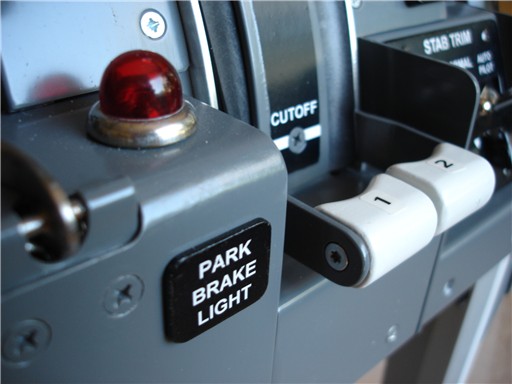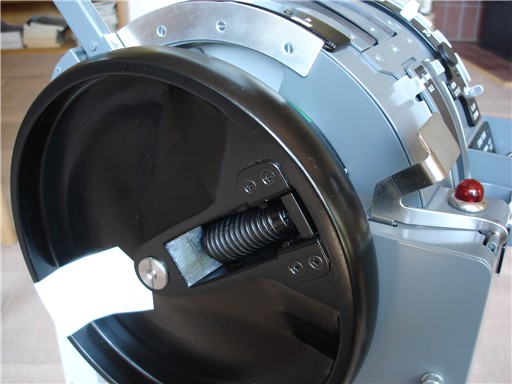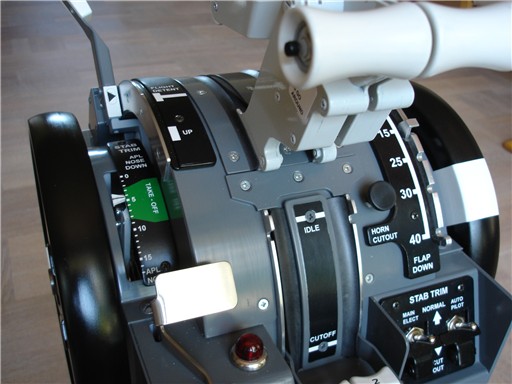 All Labels are cut out of 3-5mm acrylic sheet. After heating to about 110°C in a baking oven bended in the right shape . Upper layer is designed in a photo program and printed on photo paper. Then spray glued to the acrylic and all the edges painted. At last the label is spray coated with mat varnish.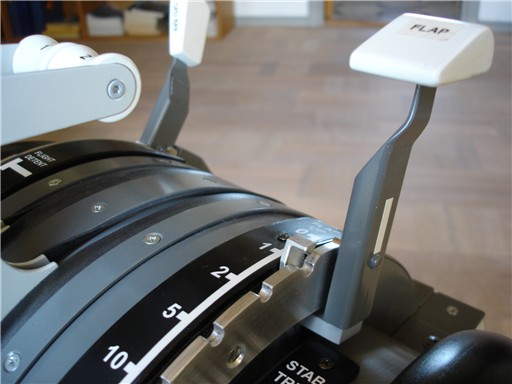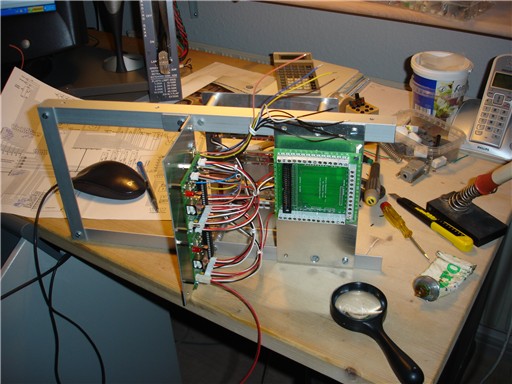 USB Axis- and Servo Card (Opencockpits) mounted on the TQ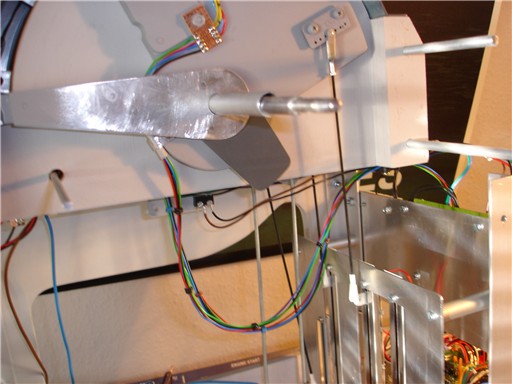 Throttle handles connected to 100mm ALPS linear slide potentiometers (10K ohm)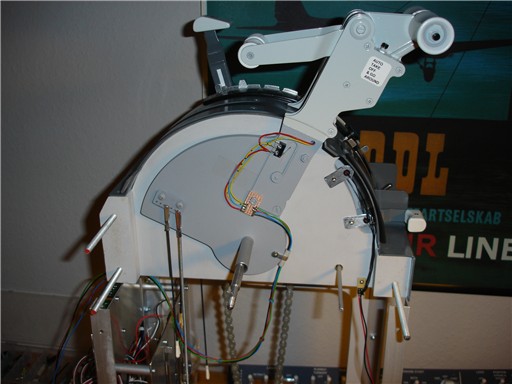 Throttle reverser is only working ON-OFF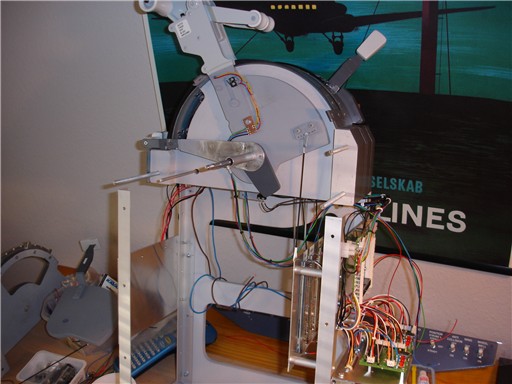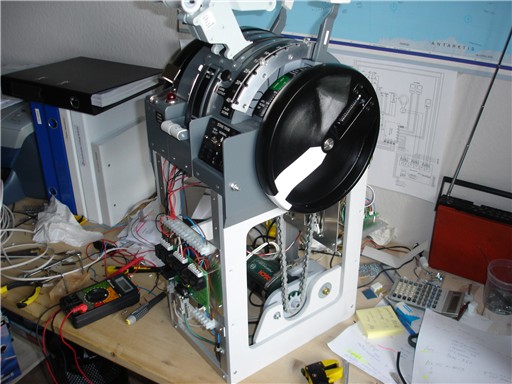 The OC Relay Card on front of the TQ control the Trim motor, Park Brake light and Speed Brake deploying (not working yet). May be you can recognize an old BOSCH battery drill machine used as Trim motor. (a little noisy). Throttle connected to computer 2009.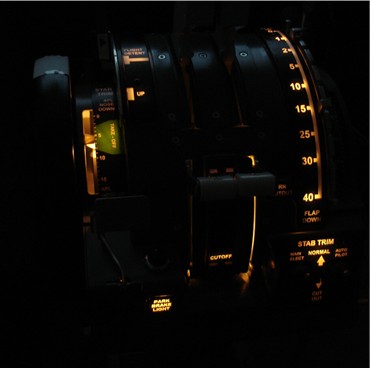 Back ground light (12V miniature bulbs)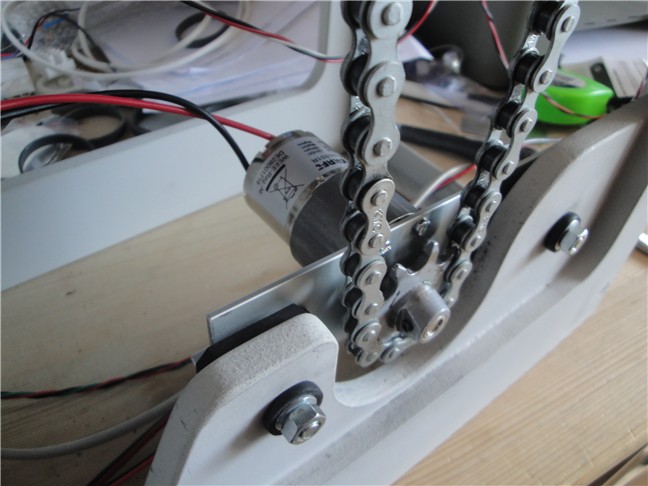 New Trim Motor. After running Prosim (April 2014) the trim motor now also work with MCP engaged. Therefore my old noisy trim motor (Bosch accu drill) has been replaced by a small silent 12 V gearbox motor RB35 ratio 1:50 from Conrad Electronic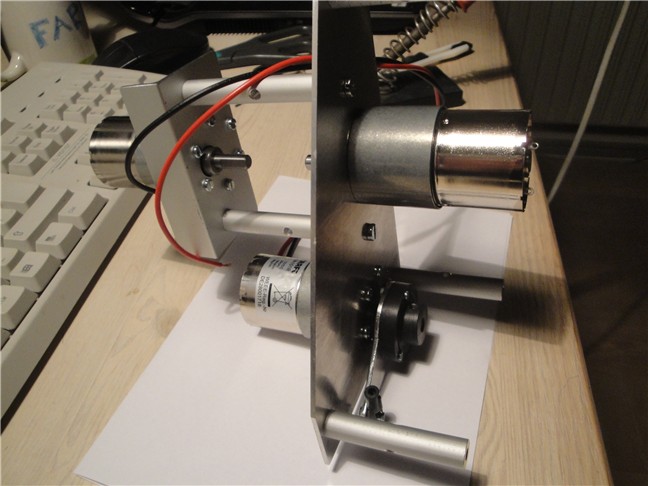 The speed brake auto deploy motor (lower) also a RB35 gearbox motor ratio 1:200. When speed brake is armed and the plane touch down SIOC get a input from Prosim and the relay card is activated. Motor run until lever is full up and the motors stop.
The two upper gear motors (ratio 1:600) are for the auto throttle movement but not finished yet.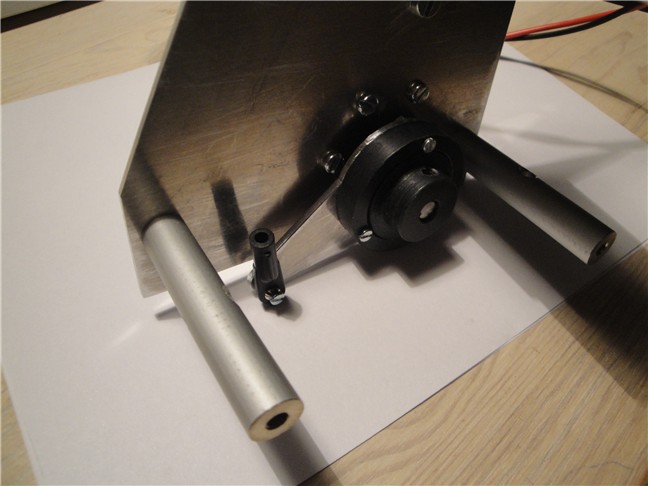 Close up of the O-ring friction clutch. It protect the motor and dose it possible to move the lever manual too. The movement is transferred to the lever thru a 3mm threaded rod .
Great update of Throttle Unit started up January 2017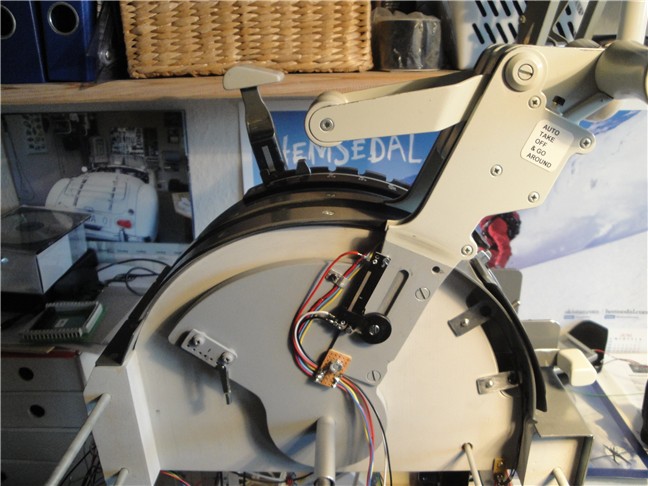 Nearly the whole unit has to be dismounted to get access to the Throttle Levers. The old reverser ON/OFF switch control is changed to potentiometers.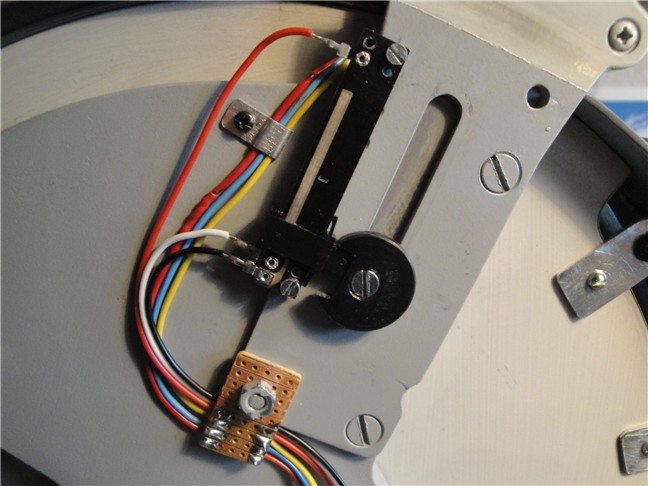 Just enough space for the only 4 mm thick slide potentiometer (10 K ohm 30mm travel linear)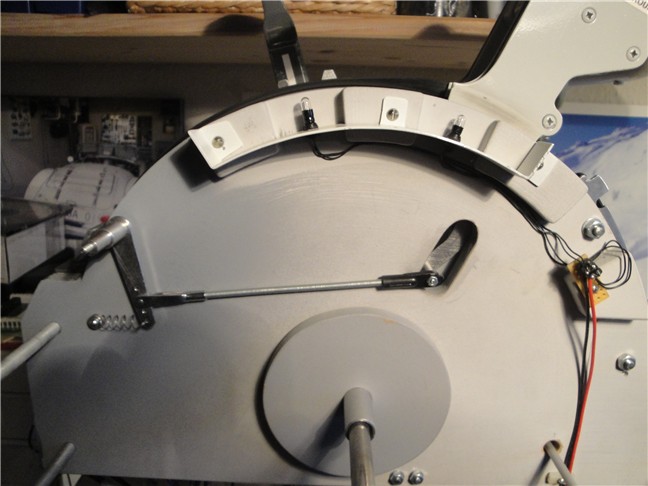 Mechanism for release the Spoiler Lever if not armed.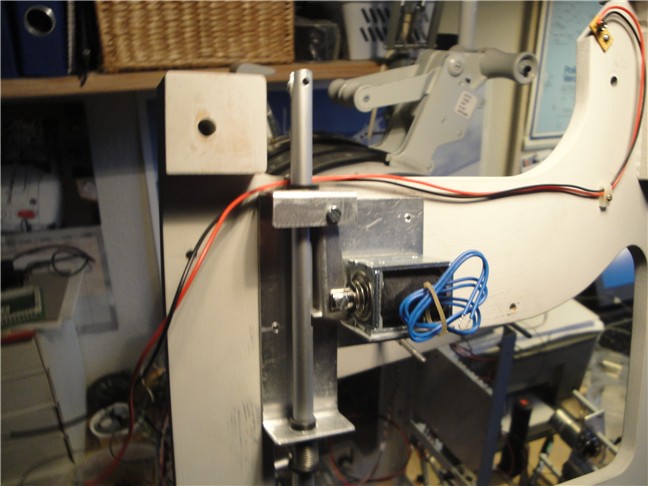 Parking Brake has also been updated with release solenoid. The Toe Brakes must now be pressed before the Park Brake Lever can be set or released.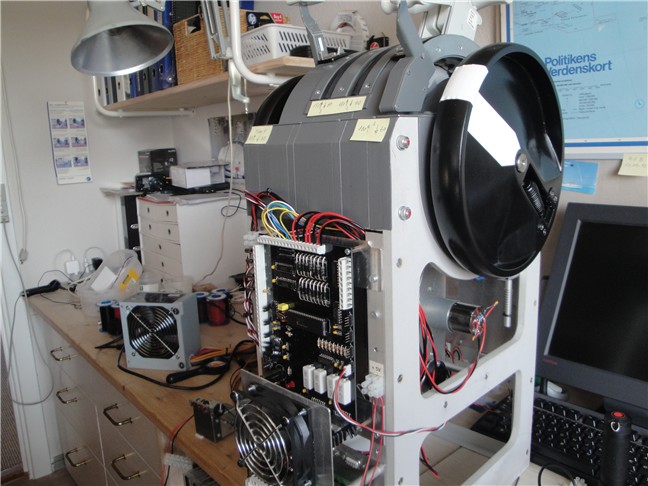 Throttle assembled again and connected to the DC Motor Plus Card.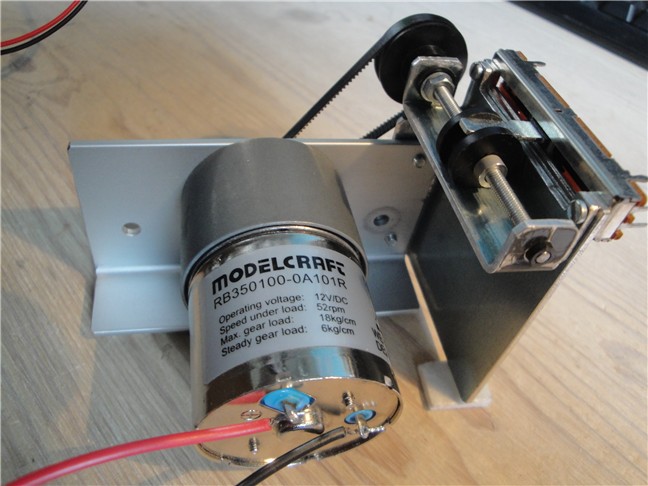 Although I had tested the card and its self positioning function with god result on a little test set up I got big problems to get it running on my Throttle.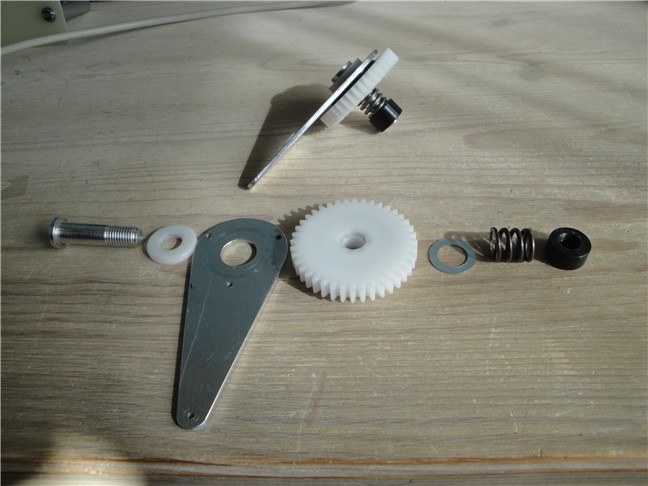 New parts for Throttle Lever Drives.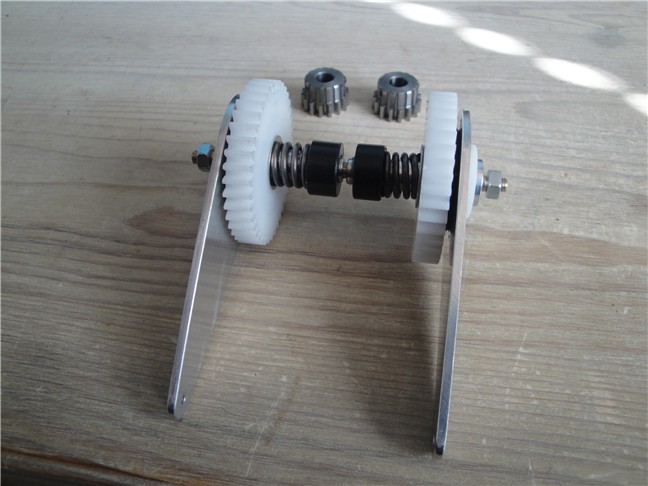 An extra gear wheel reduce speed of levers from 1,5 sec. to 4 sec. ( idle to full). I use still an O-ring between gear wheel and servo arm for friction but now it is possible to tune the skid torque to about 50Ncm.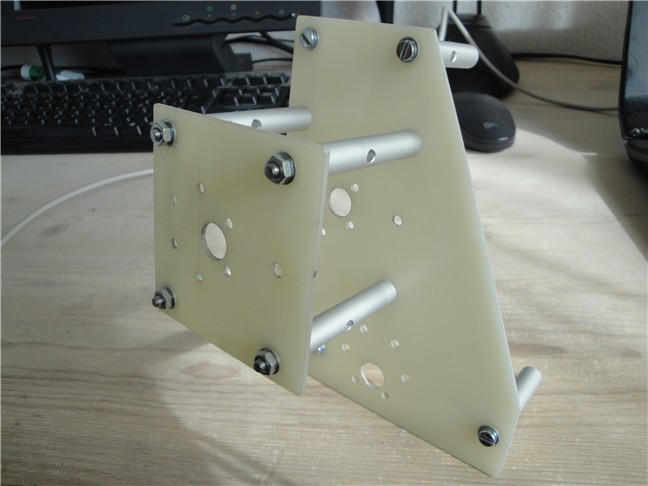 I had to make a new frame for motors and gear. To insulate motors from each others I have used 2 mm epoxy sheet.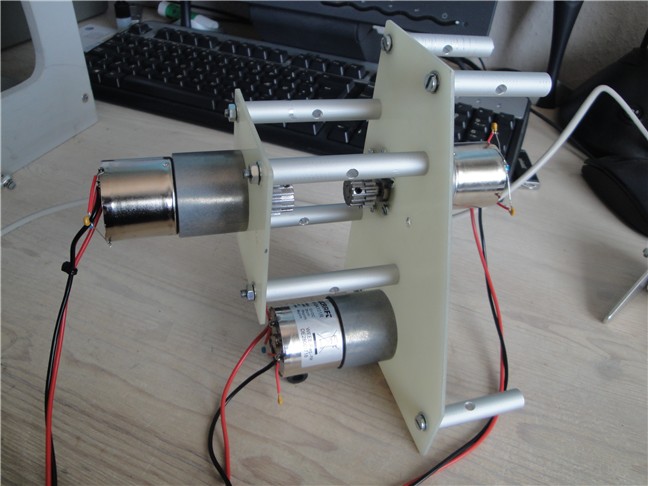 Spoiler motor below and Throttle Lever motors on top.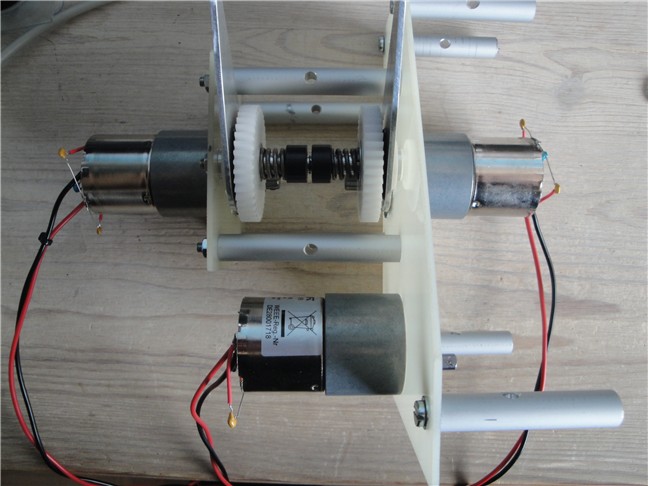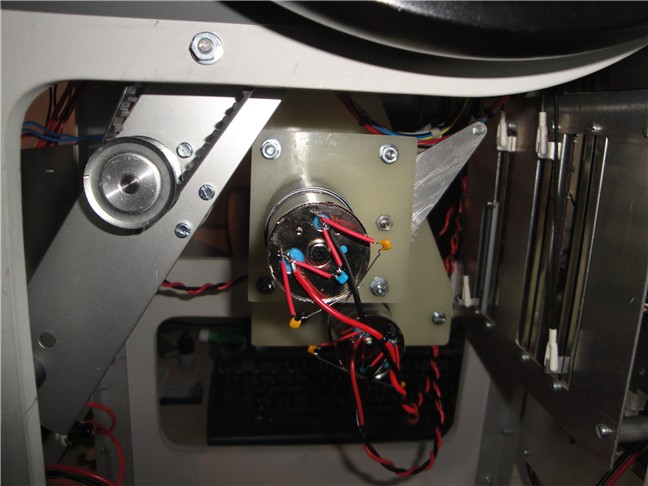 With the new motor frame there was no longer space for the Trim Wheel chain. I have moved the Trim motor and the Trim Wheels are now driven by a rubber gear belt. This reduce the noise and load on the gear motor under start and stop.
Attention! I have removed all the capacitors between motor connectors an housing. They cause USB disconnection problems. It works also fine without capacitors between motor connectors.