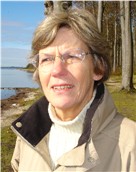 Last updated: 08 maj 2009
© Copyright 2004 scholdan.dk
Welcome to our web site with personal home pages and information about our common Ocean Cruising project in the sailboat "Albatros".

We are a family of 5 from Sønderborg, Denmark: Mogens and Birthe and their 3 adult sons Torben, Henrik og Jakob Scholdan.

Mogens is an engineer and worked with Danfoss until he retired last year. Birthe is a kindergarten teacher and retired recently. Torben is MSc within bridge engineering, works with COWI and lives in Gentofte north of Copenhagen. Henrik is an environmental technician and his girlfriend is Kathrine. Jakob is civil engineer, works with SIB in Sønderborg.

Not all pages are available in English.